If you are in the mood to make a bold fashion statement, juxtaposition is the go-to styling trick – contrasting effects are striking and will make you stand out wherever you go. Experiment with such unexpected combinations with our Summer 2020 collection. Featuring clashing animal prints and mismatched geometric embellishments, these elegant and eye-catching designs will take an already great outfit to the next level.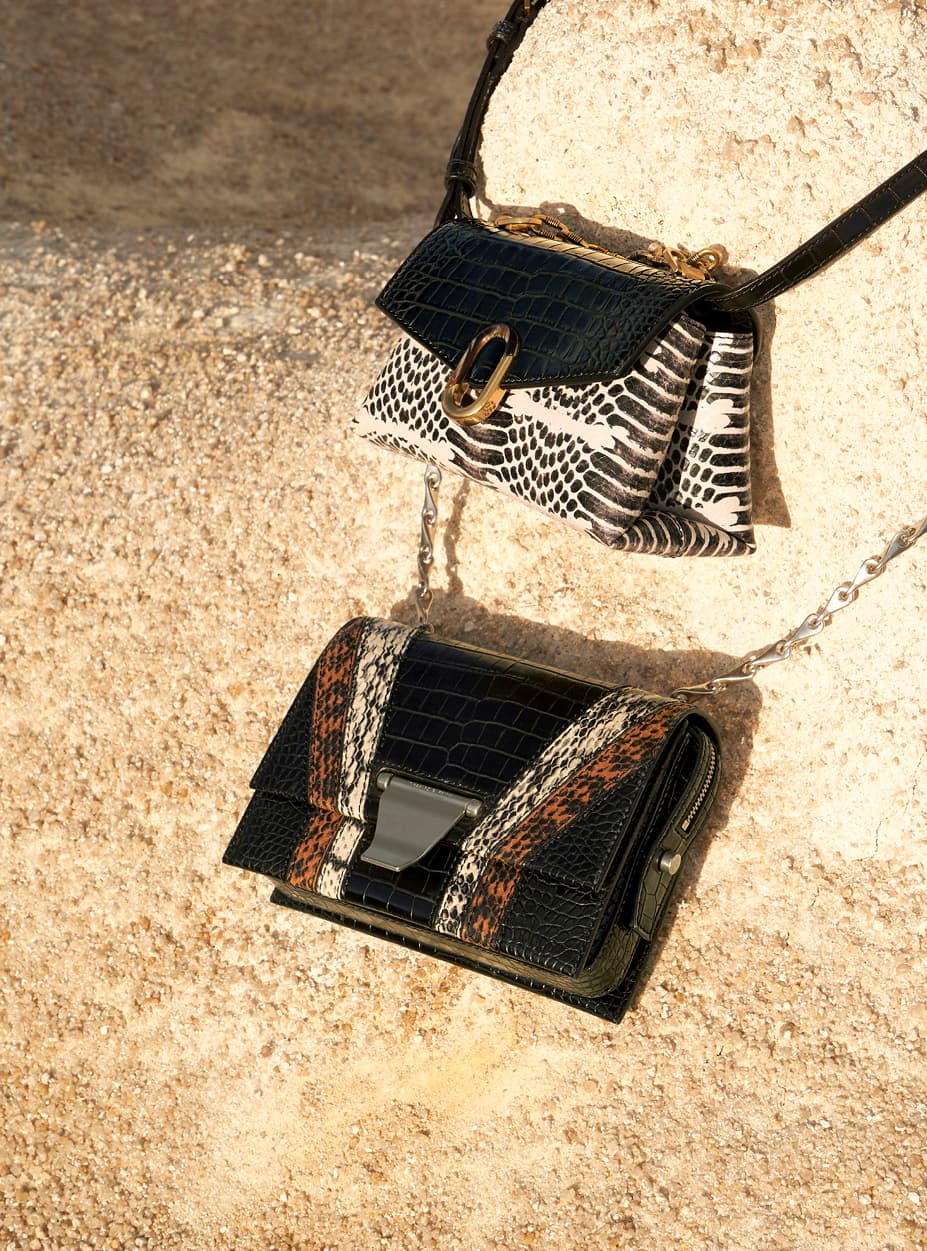 Enjoy the best of both worlds with our animal print handbags, which pair snakeskin print with mock croc to create a head-turning visual impact. Along with our mismatched blade heel sandals, they will give your personal style a boost.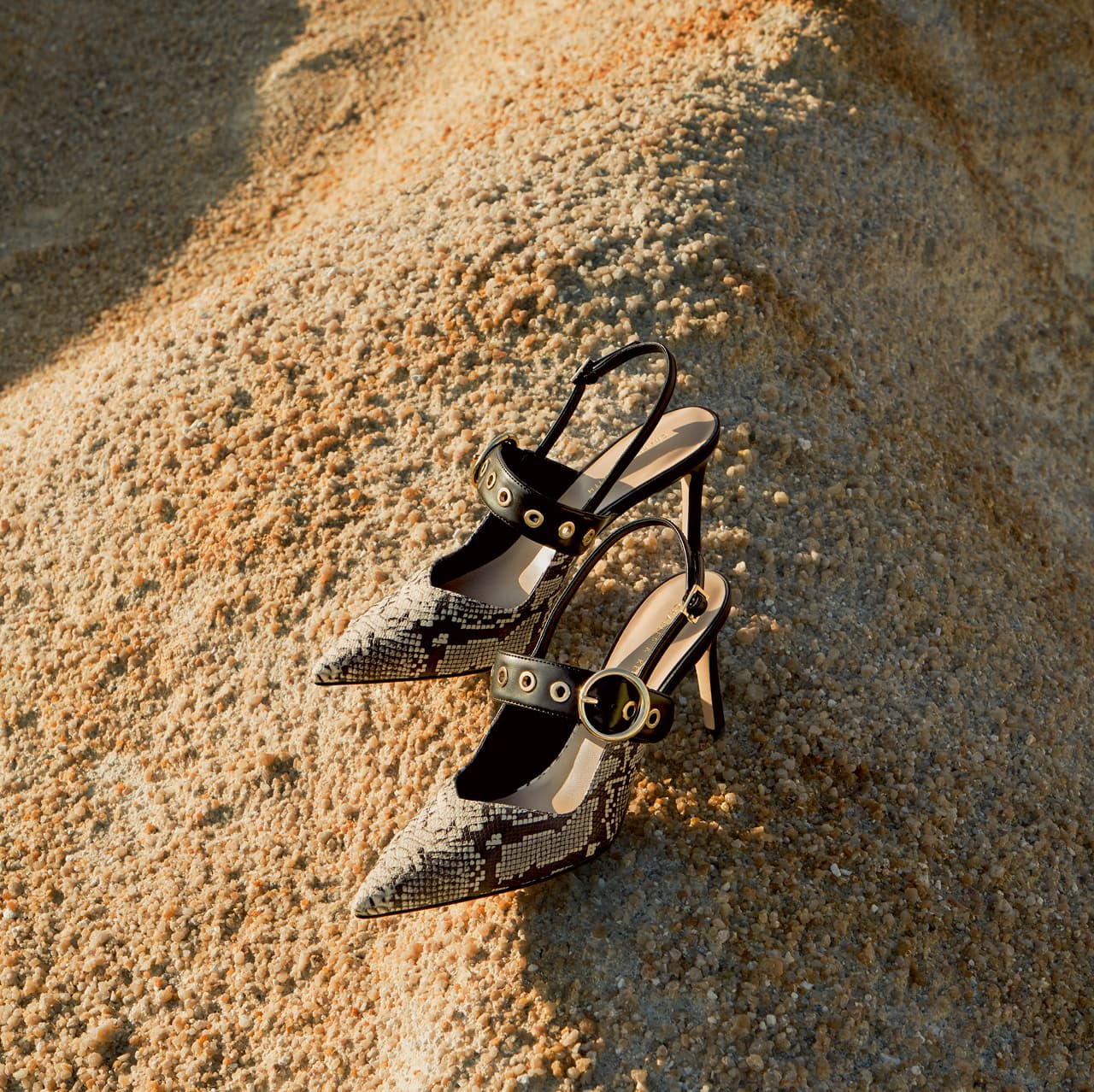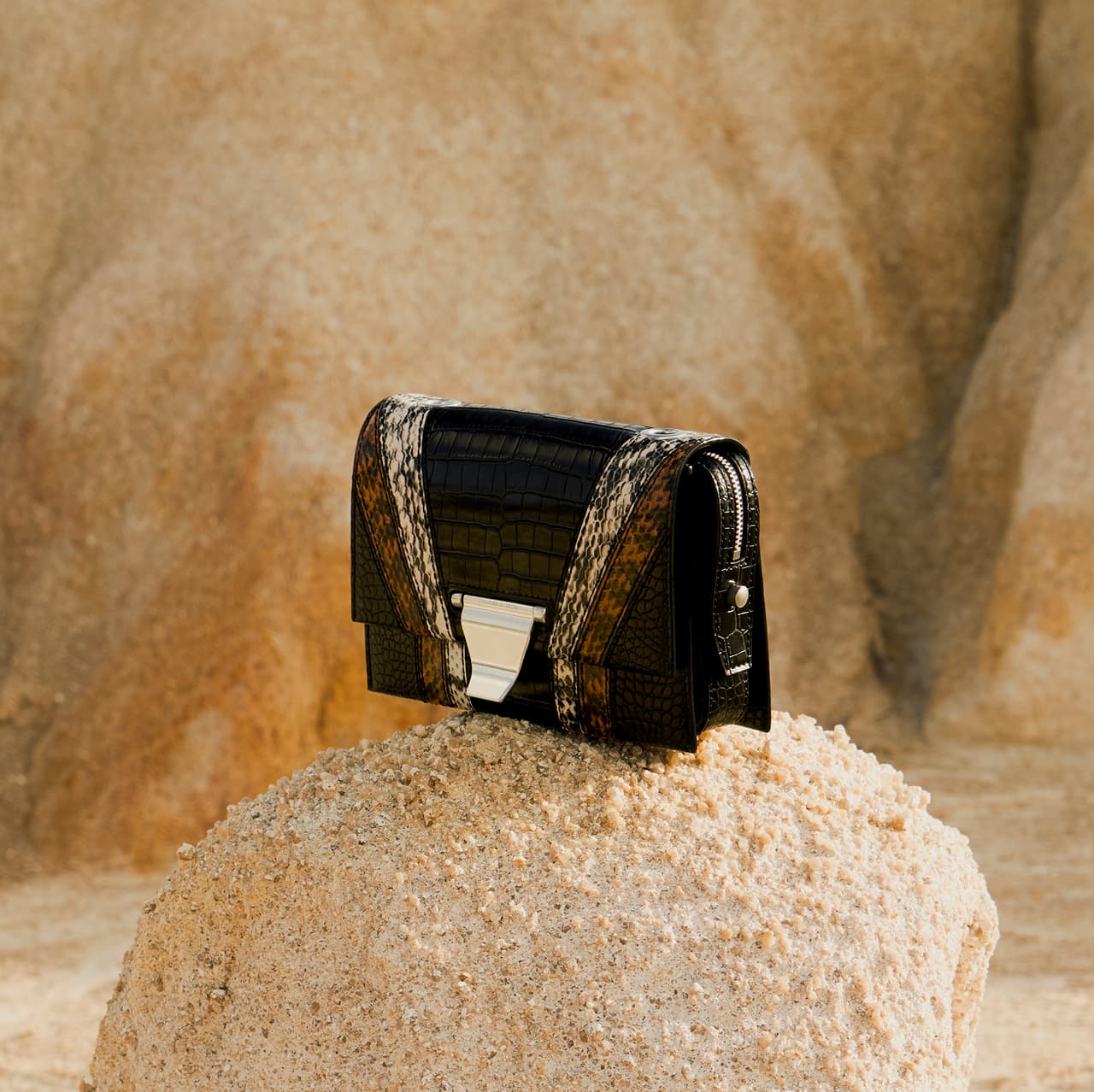 Replace your classic black heels with snake print pumps and they will bring a fashion-forward edge to any outfit that you put on. Wear them with our animal print push-lock bag to look impeccably polished.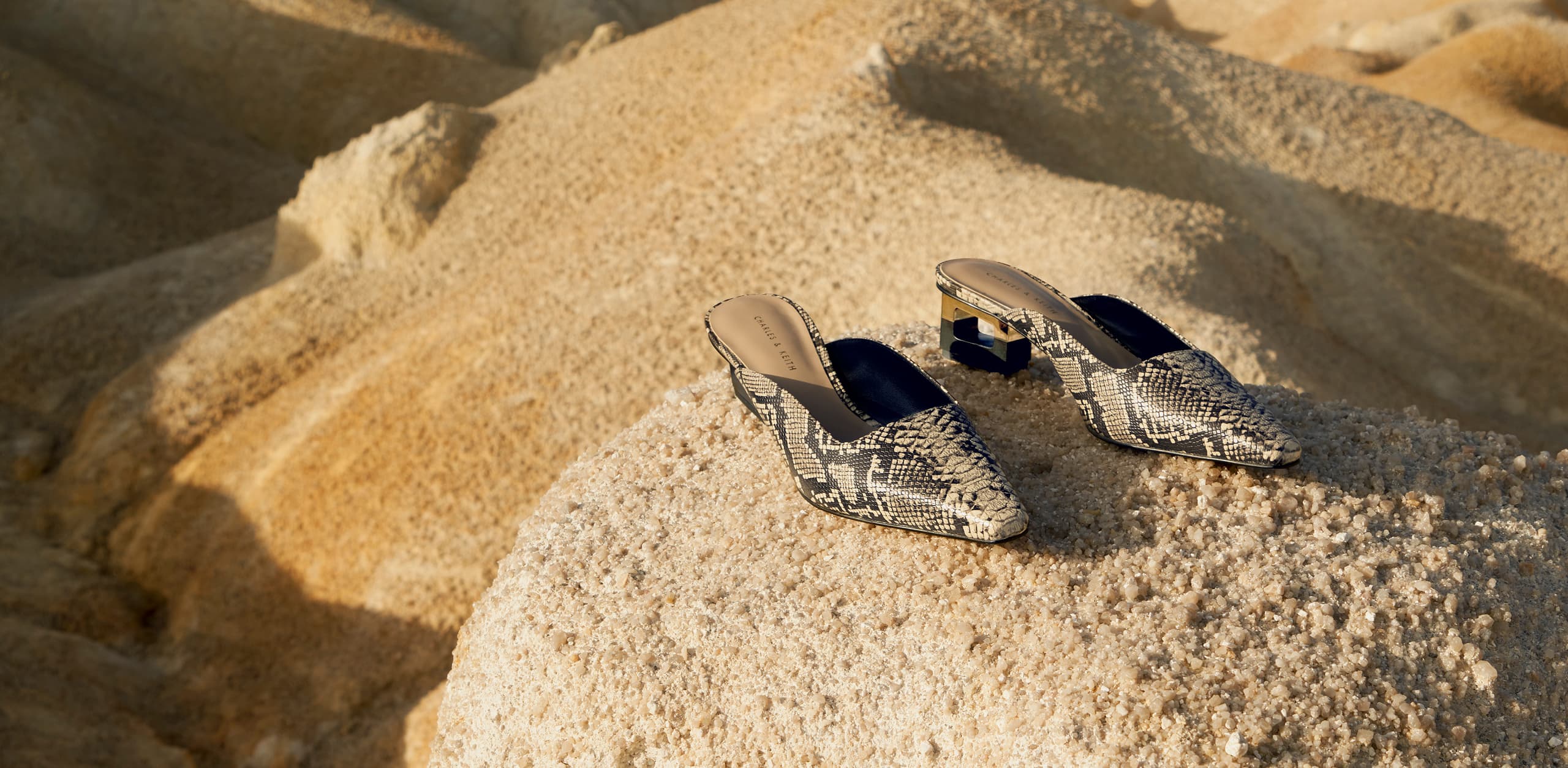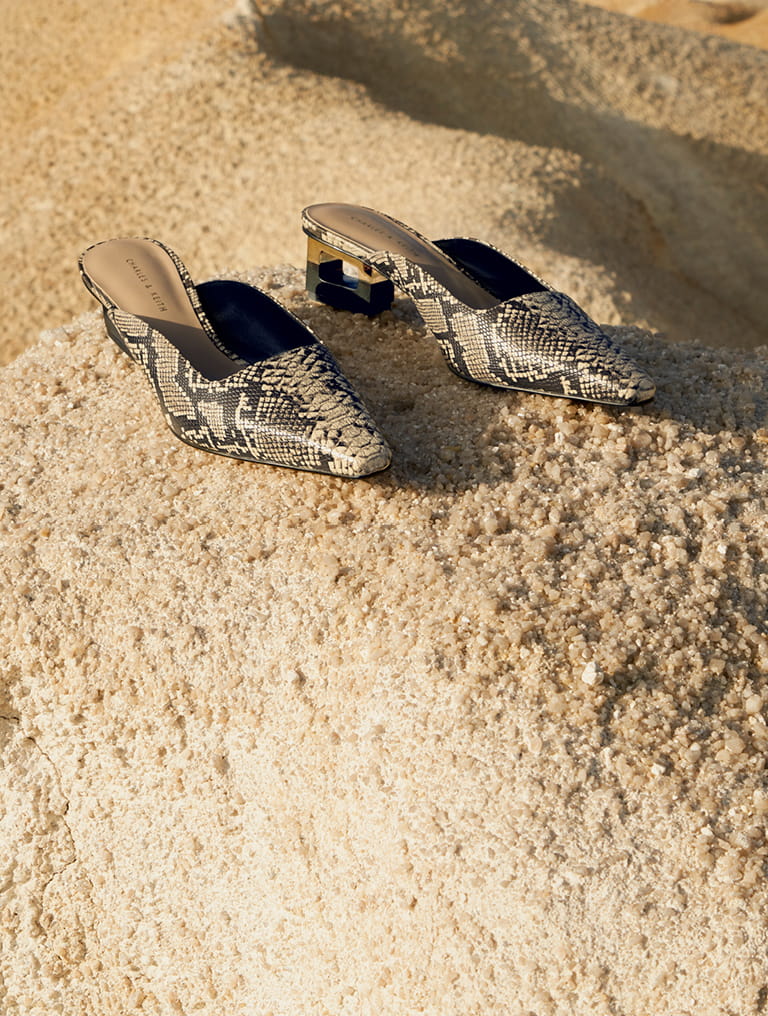 Sophisticated and versatile, snakeskin print is the new must-have in every woman's wardrobe this season.
Have fun with fashion and slip on our colour-blocked slingback pumps with mismatched embellishments. Quirky and unconventional, they will imbue your look with insouciant charm and easy confidence.