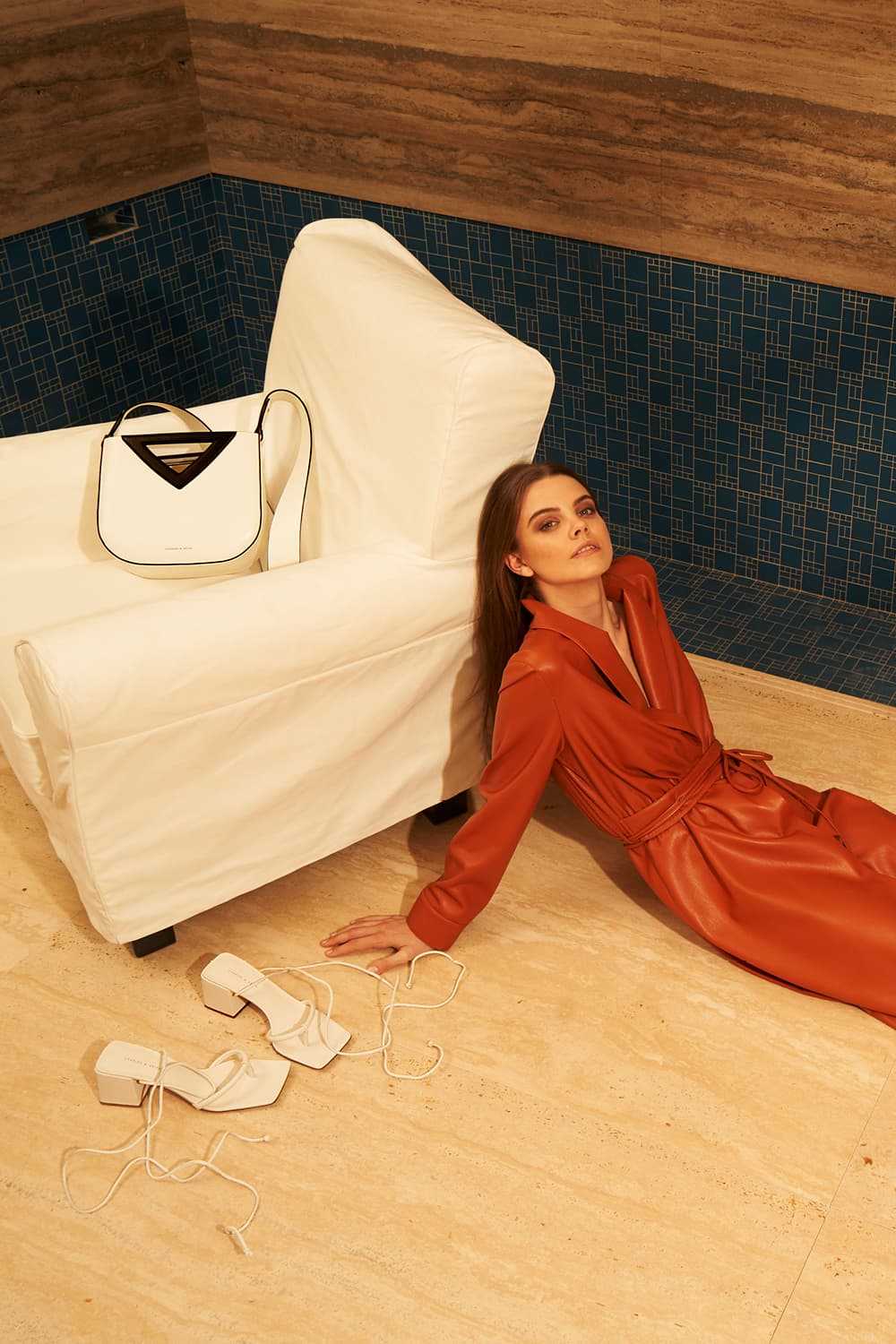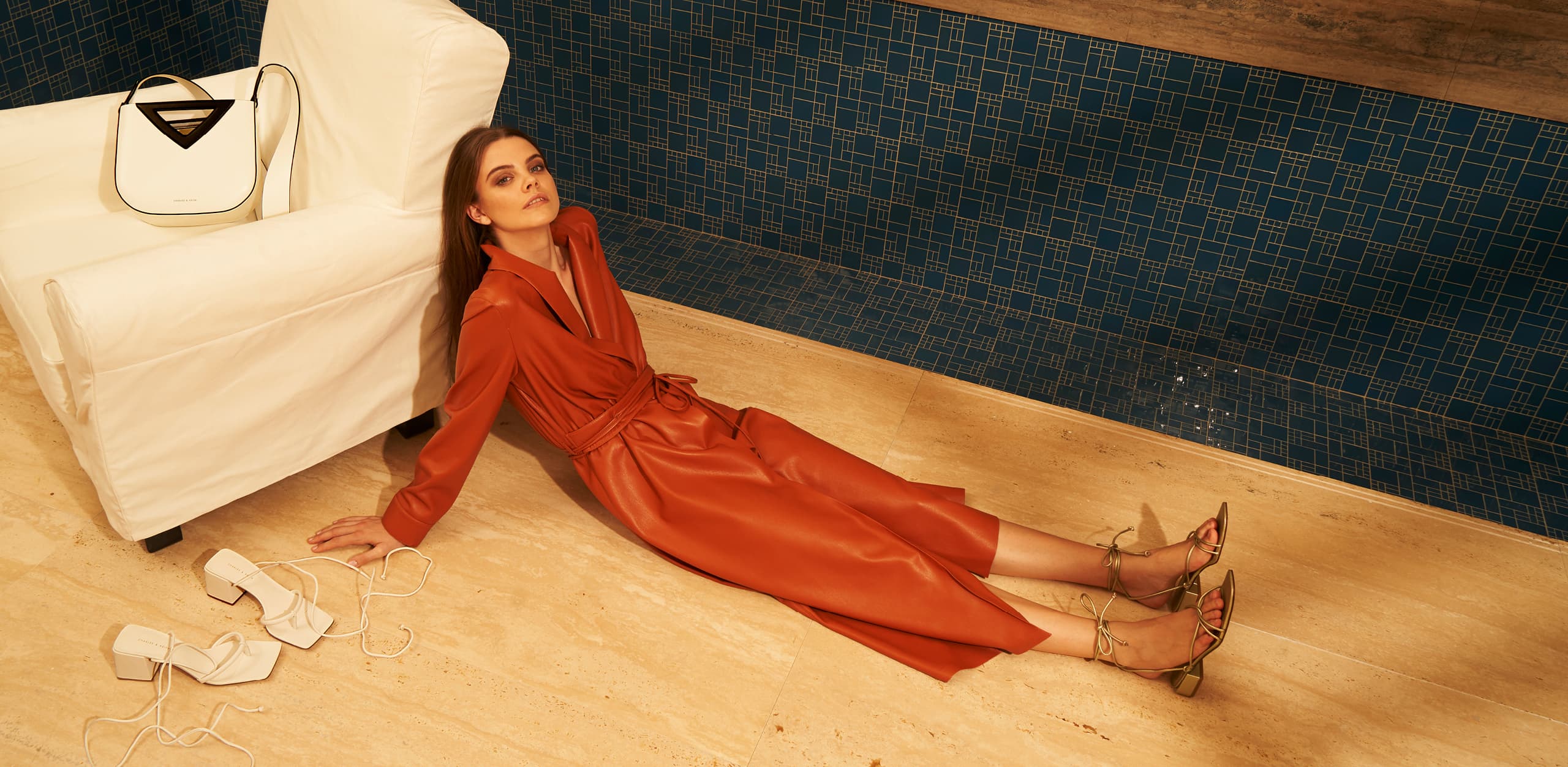 Made for modern women with discerning taste, this collection features sophisticated designs that exude timeless elegance. They include a range of classic shoe styles – from caged sandals to square-toe mules – that are versatile enough to fit into any lifestyle. Where bags are concerned, statement-making designs, such as a woven shoulder bag and a triangle top handle tote, are stylish marks of confidence.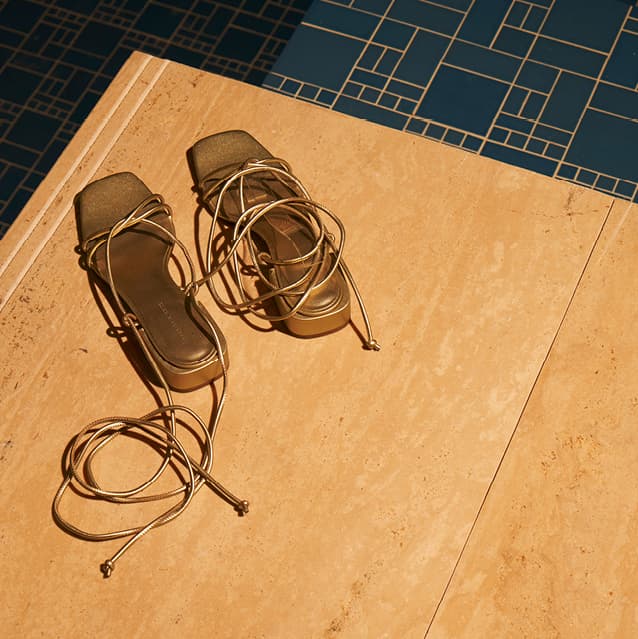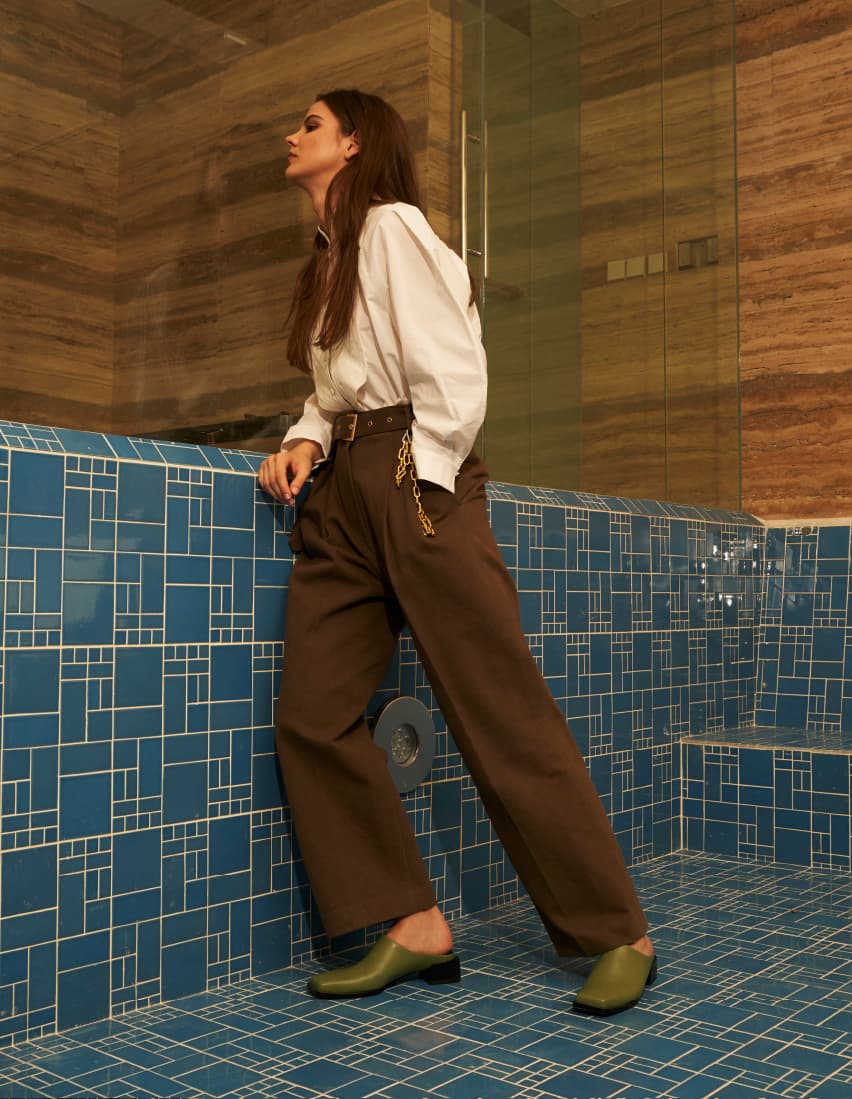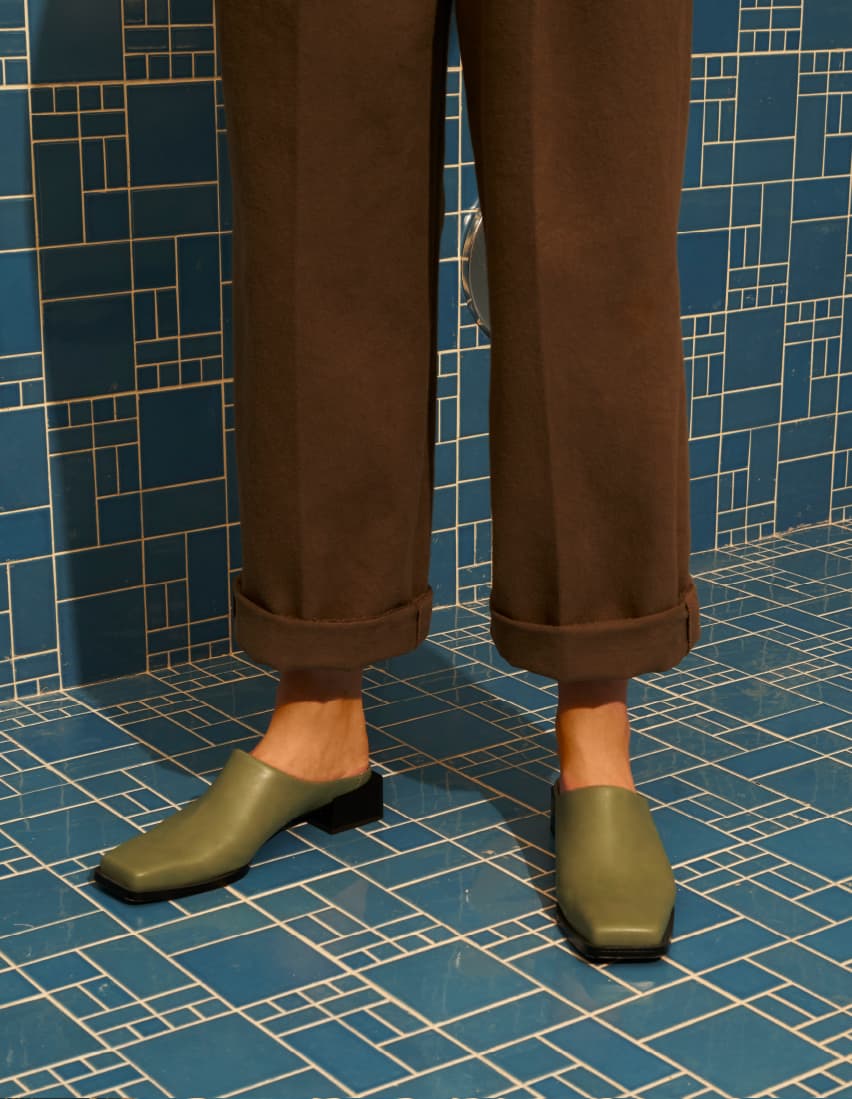 Our approach to Summer 2020's square-toe shoe trend is simple yet sophisticated. Whether you live in tailored pants or voluminous dresses, these minimalist mules will bring a touch of polish to every look.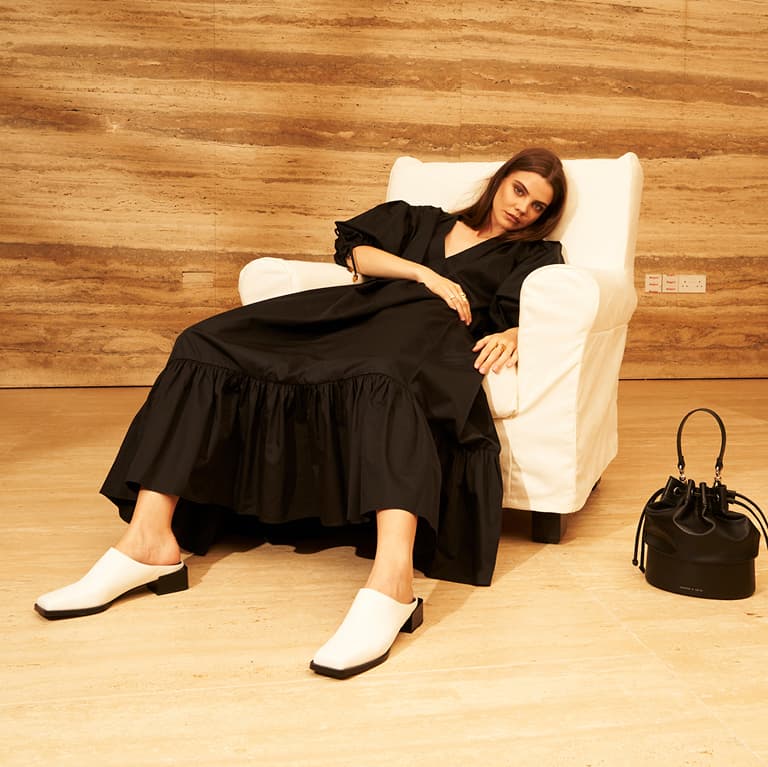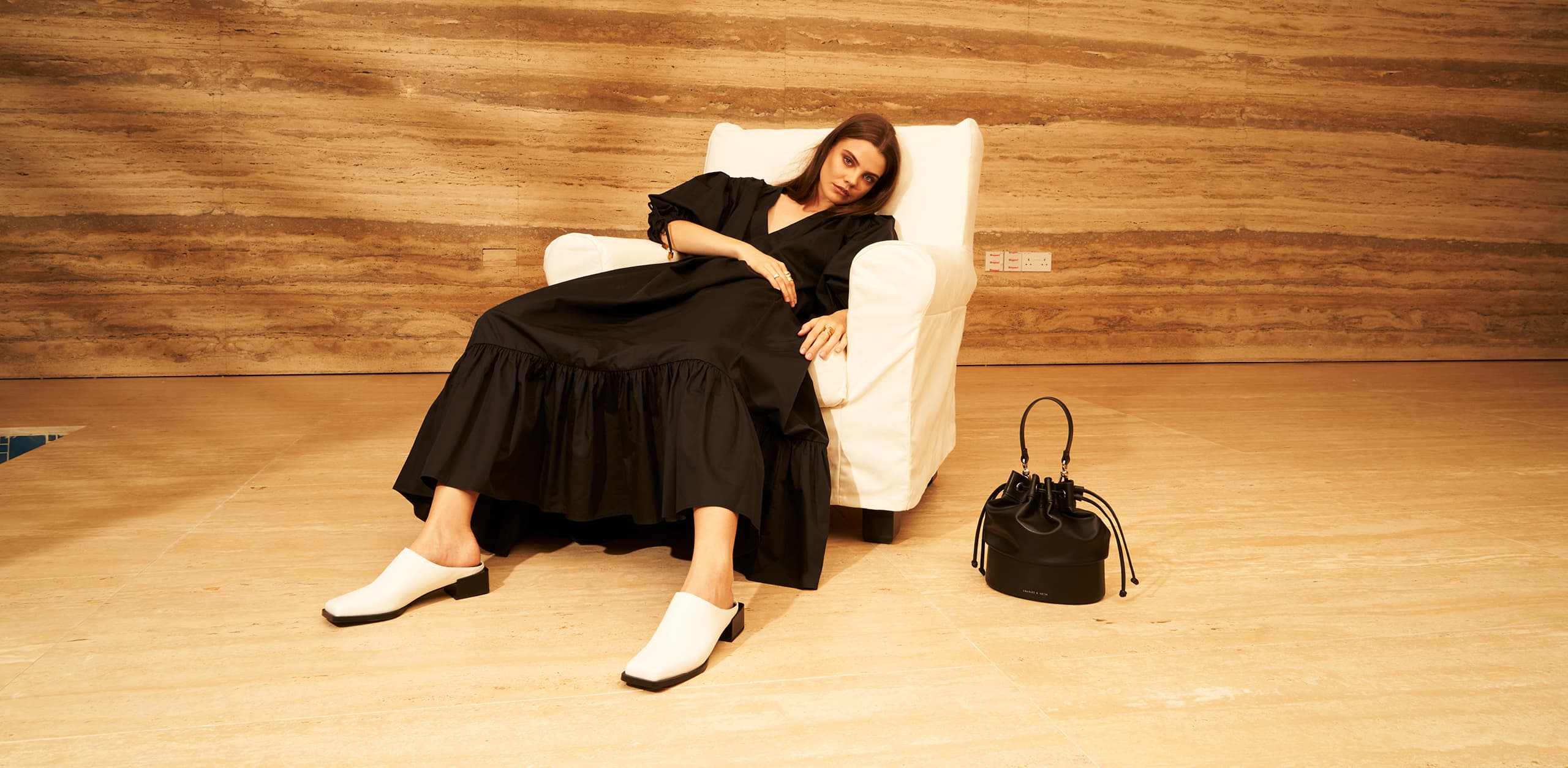 Featuring a functional drawstring design, you will be able to access your belongings easily with this bucket bag. In classic black, it is an evergreen piece that will stand the test of time.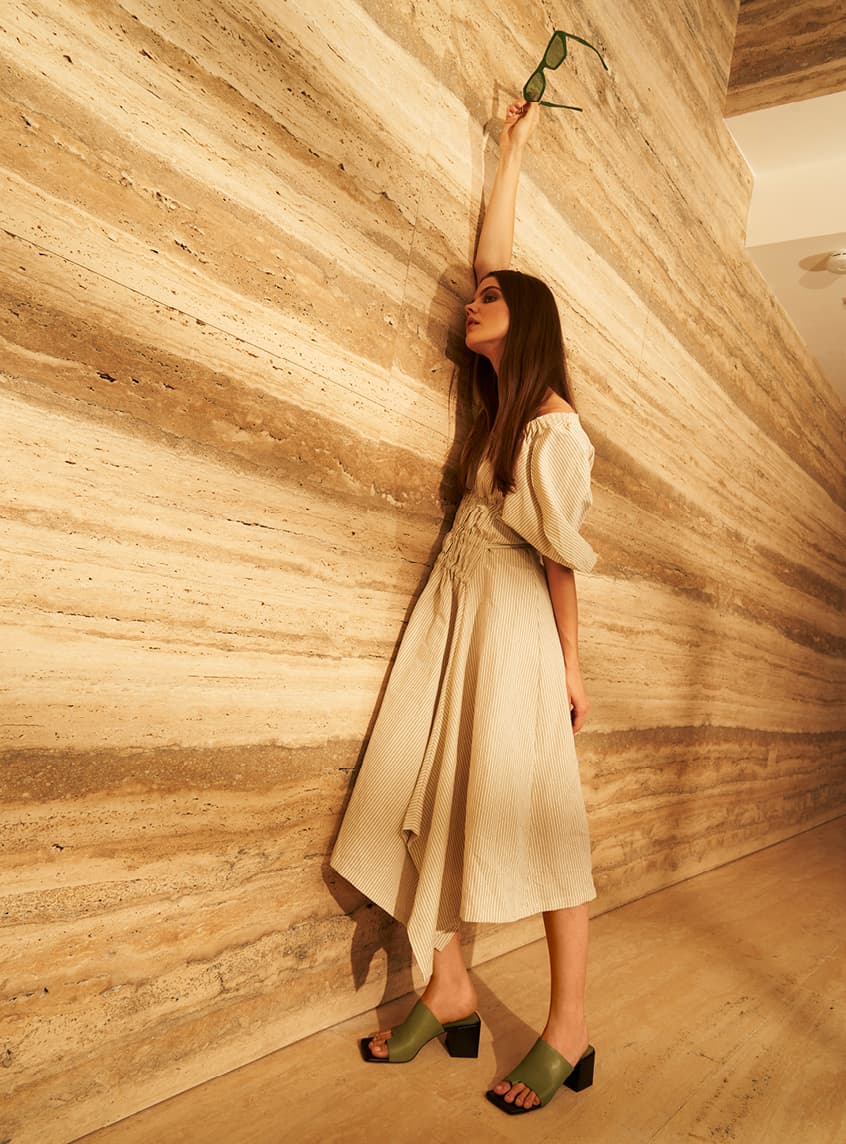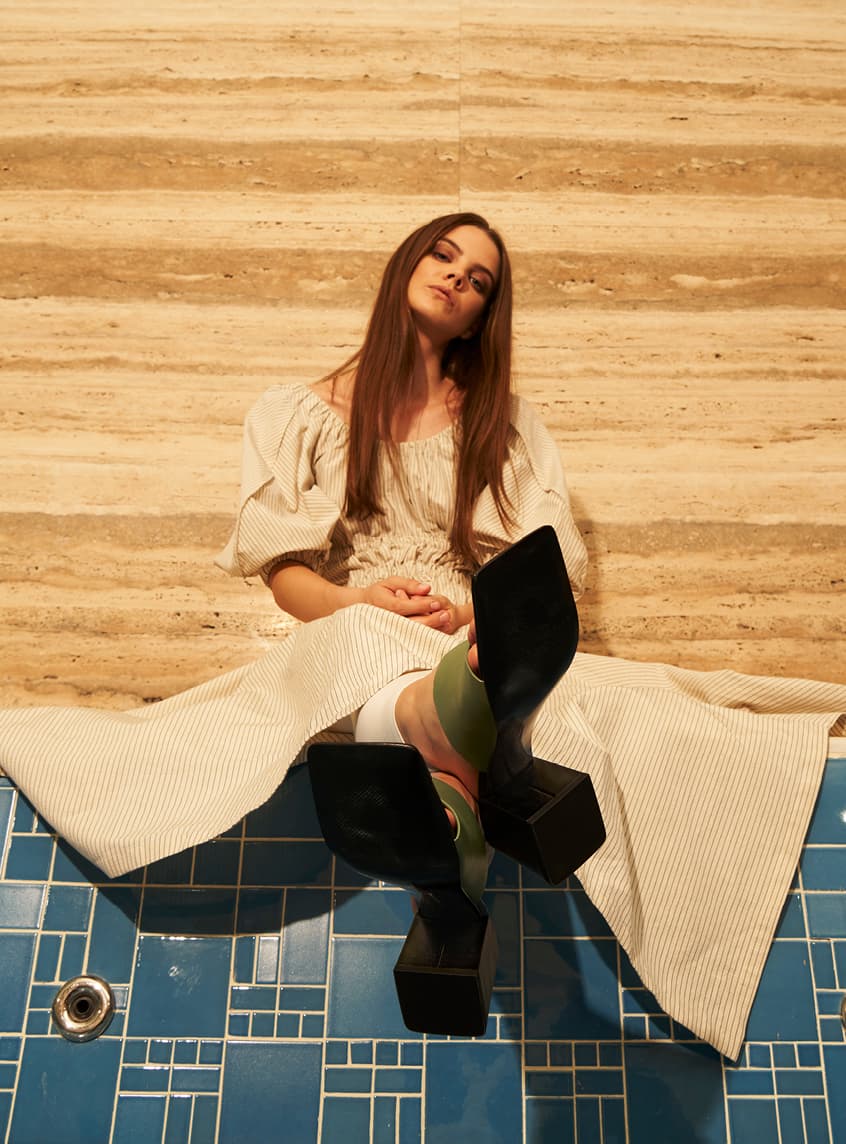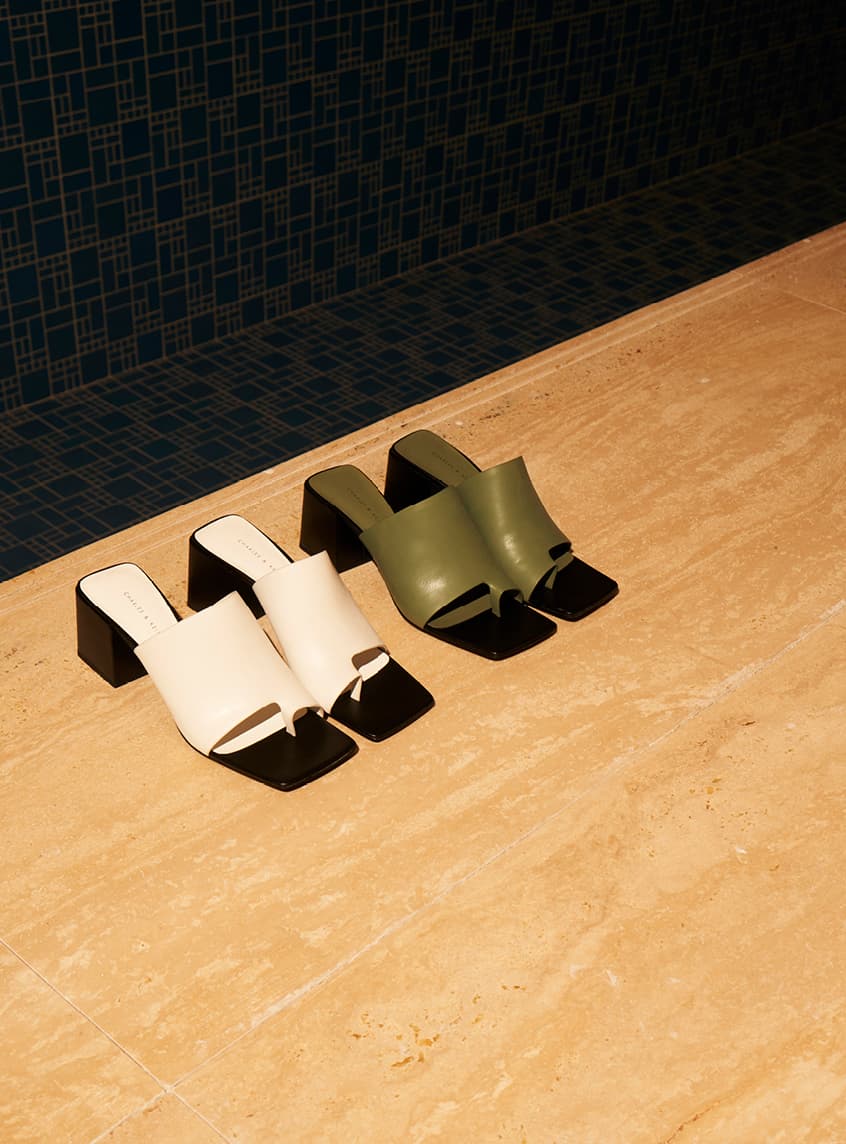 A contemporary twist on the '90s shoe style, our toe loop mules feature a trendy square-toe silhouette and unique strapless design. Stylish and comfortable, you would want to wear them all the time.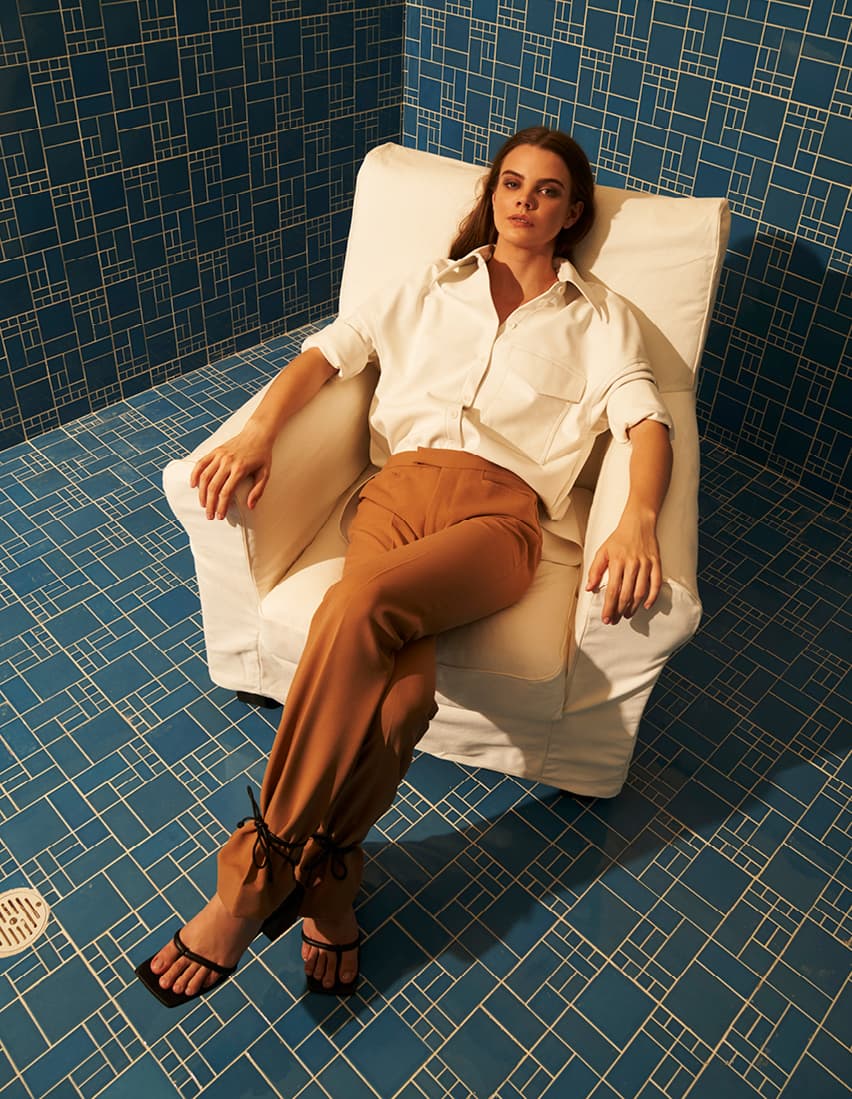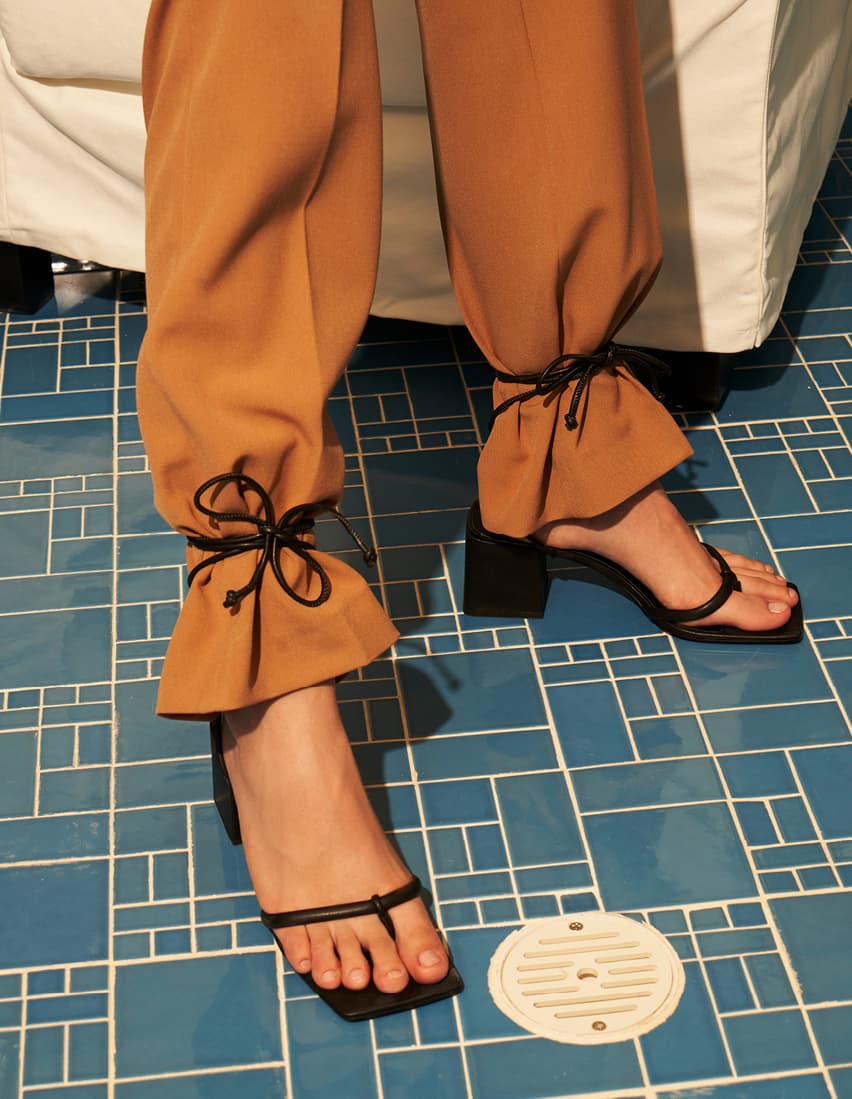 A fashion-forward way to wear lace-up sandals this season is to knot the straps over your trousers. Loved by the street style set, this unconventional styling trick will take your outfit to a whole new level of cool.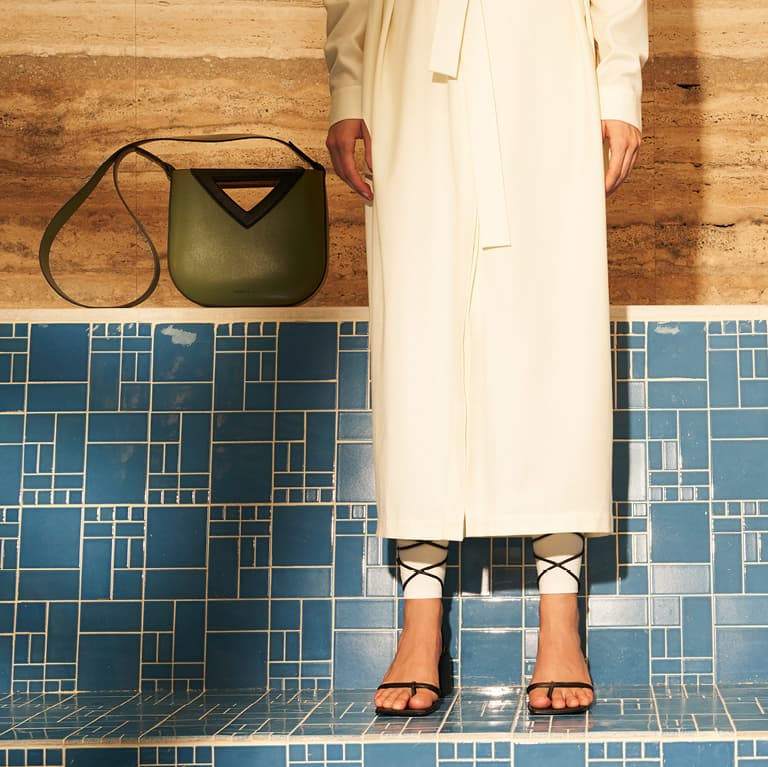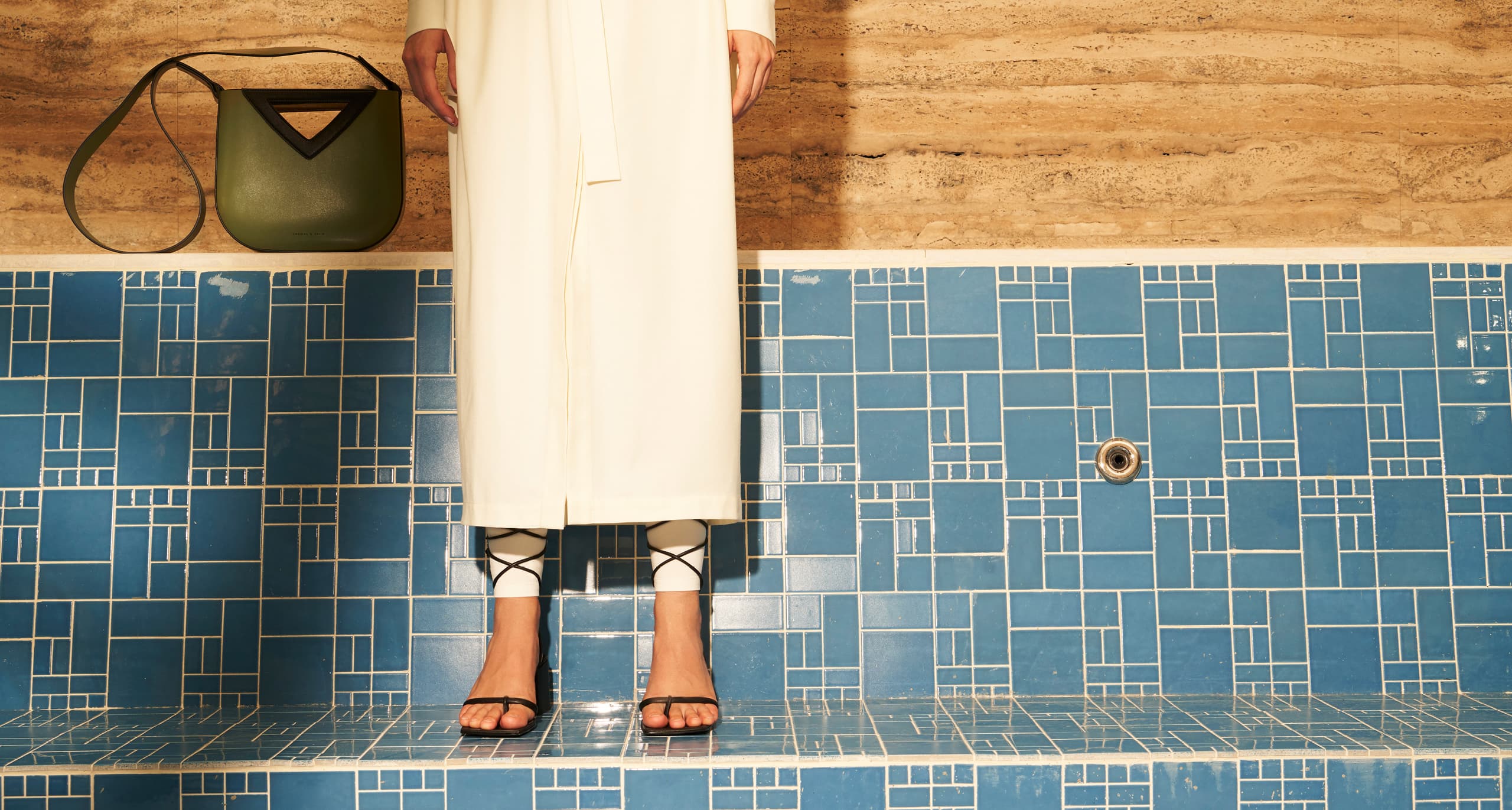 Featuring geometric cut-out handles, this structured bag is designed to stand out and make an artistic statement. It draws attention to a simple outfit in a understated and tasteful way.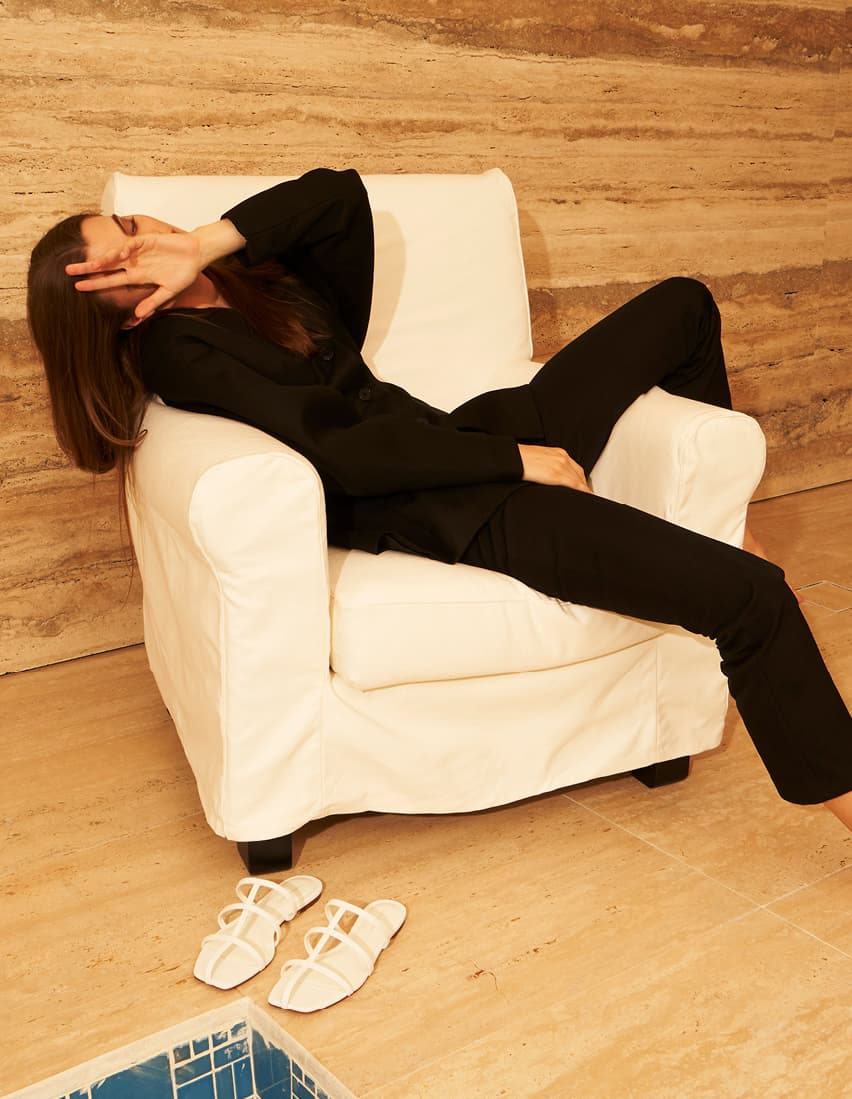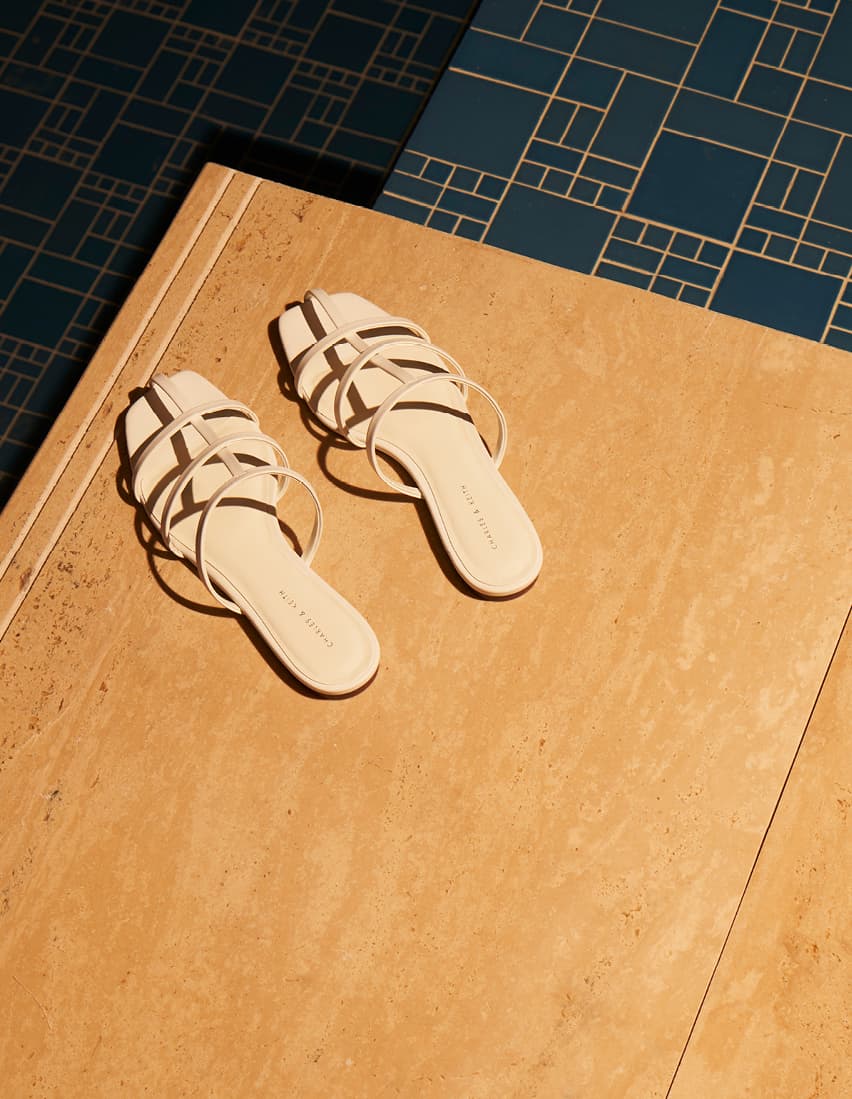 Style a formal pantsuit with our casual-chic caged sandals to create a striking contrast. Its barely-there design will keep your feet feeling cool and comfortable in the summer heat.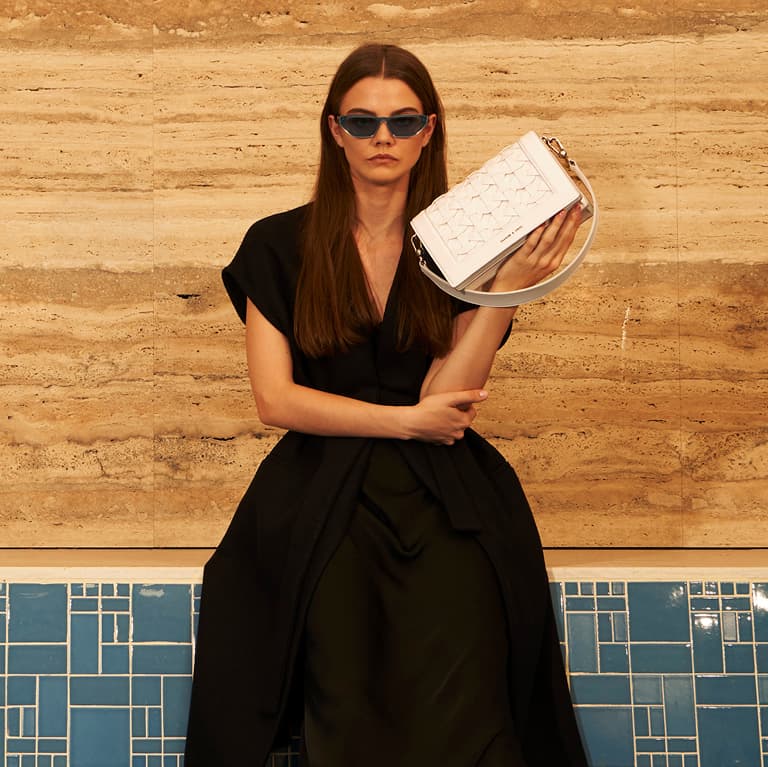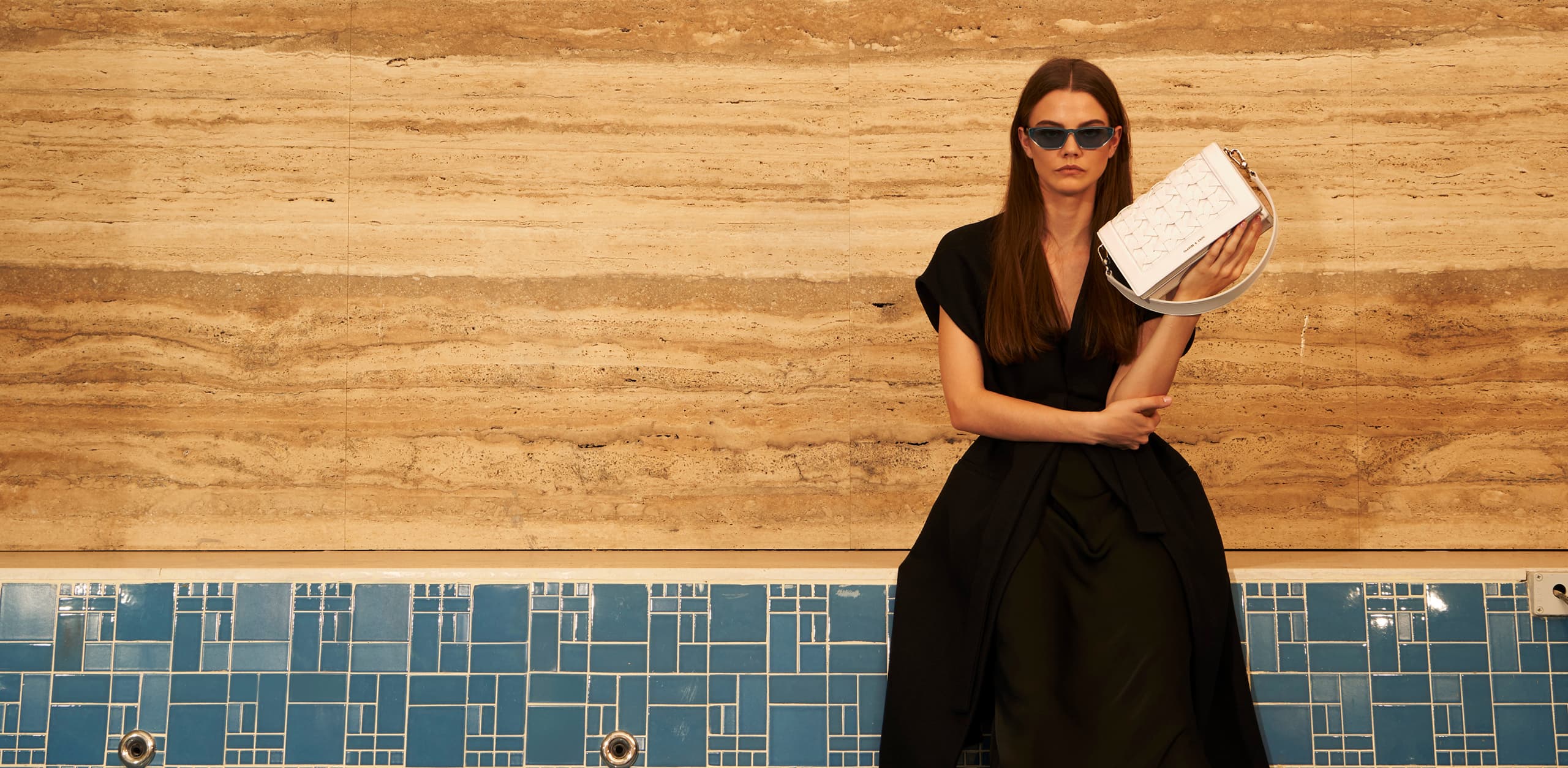 This season, woven bags are more covetable than ever in sleek, structured shapes. Available in classic black and white, as well as a soft light blue, this elegant shoulder bag is perfect for both work and play.