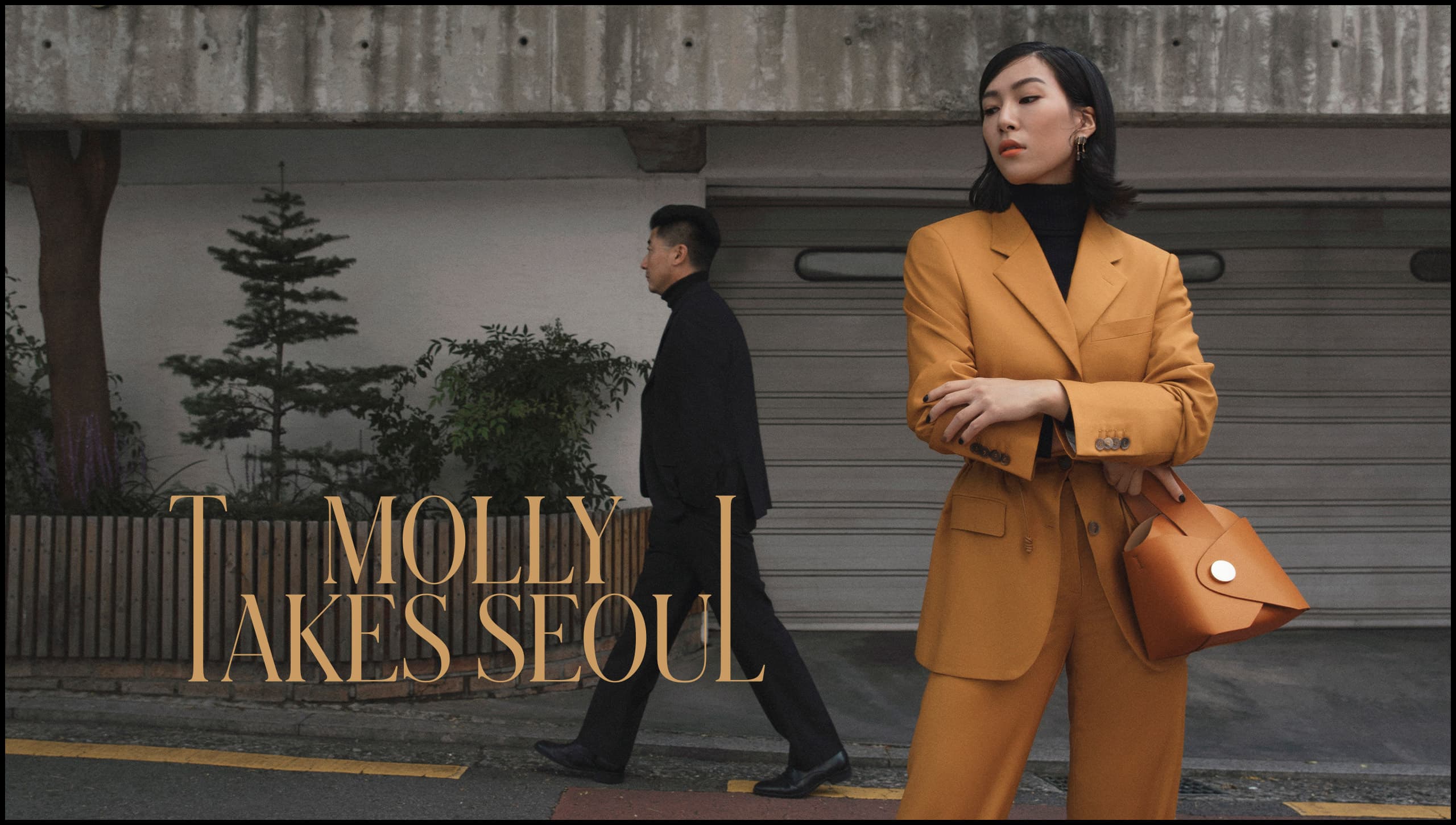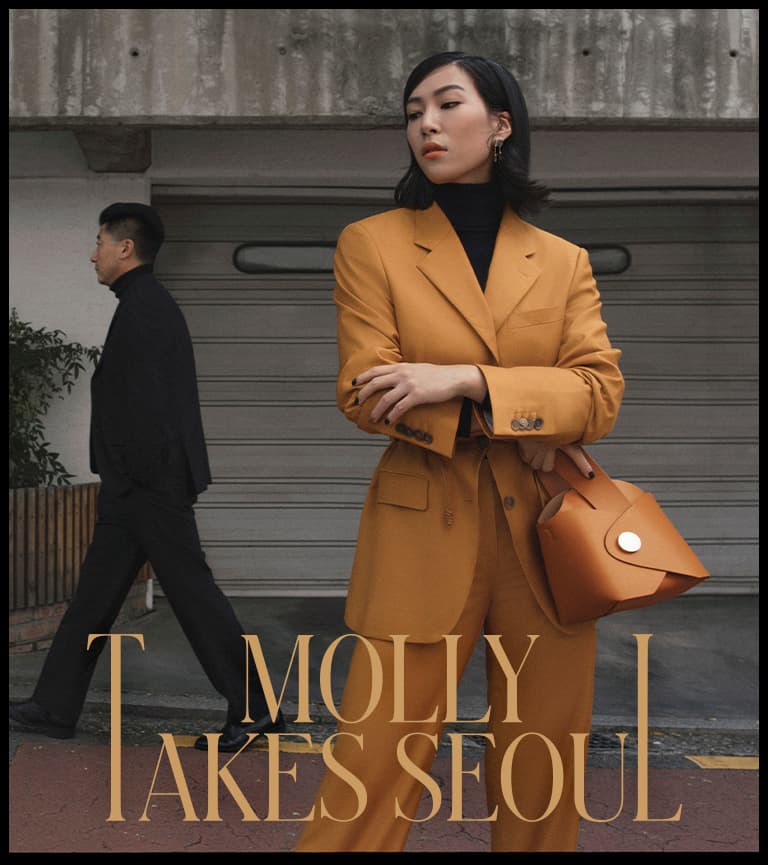 MOLLY CHIANG
MOLLY CHIANG
@molly_chiang
Taiwan-based digital influencer Molly Chiang takes on the fashionable capital of Seoul in our Winter 2019 collection, straying from the vibrant main streets to explore the city's meandering alleyways. Against this gritty urban backdrop, her visually striking and impeccably stylish ensembles stand out in a cinematic way.
Molly puts a casual twist on the tailored pantsuit by picking one in warm mustard. With a trendy bucket bag in hand, her outfit can easily go from day to night. Attractive, versatile and chic, it will look equally great on the streets and at the dinner table.
Not a fan of jewel tones?
White is a sophisticated choice for winter too.
Not a fan of jewel tones?
White is a sophisticated choice for winter too.
Molly makes a case for the pristine color by stepping out in a cape dress and leggings combination. Her bag, featuring a bold snakeskin print and acrylic tortoiseshell handle, is the crown jewel of her strikingly minimalist outfit.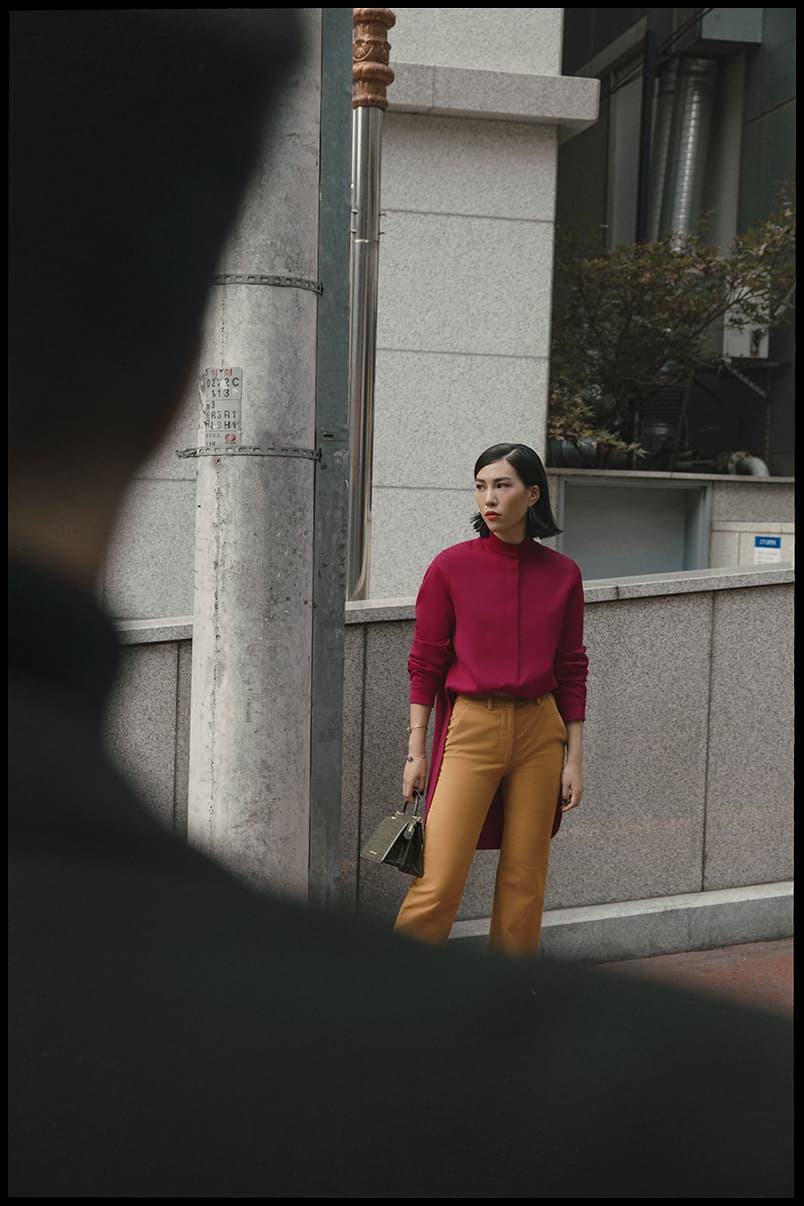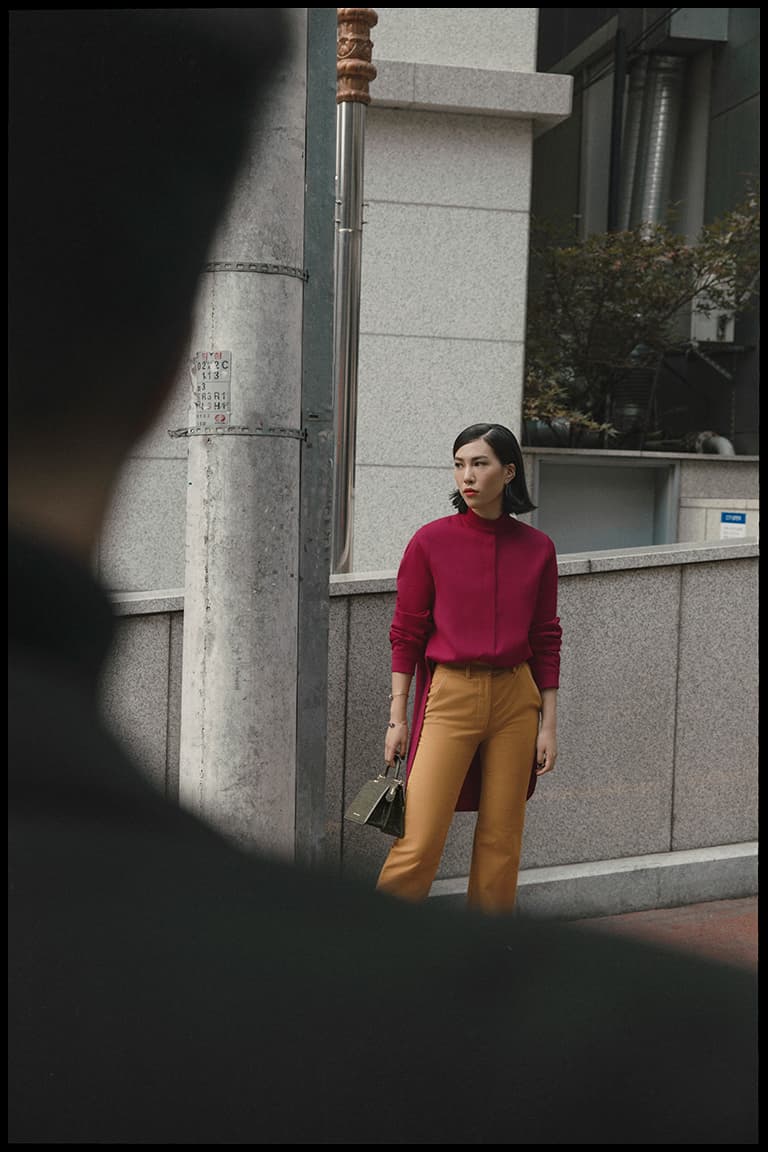 Rich jewel tones are perfect for brightening up winter's gloominess and Molly had fun experimenting with them. She paired a burgundy top with mustard trousers to create a head-turning colour-block effect. She grounded this stylish two-tone look with our classy envelope bag in a dark olive green.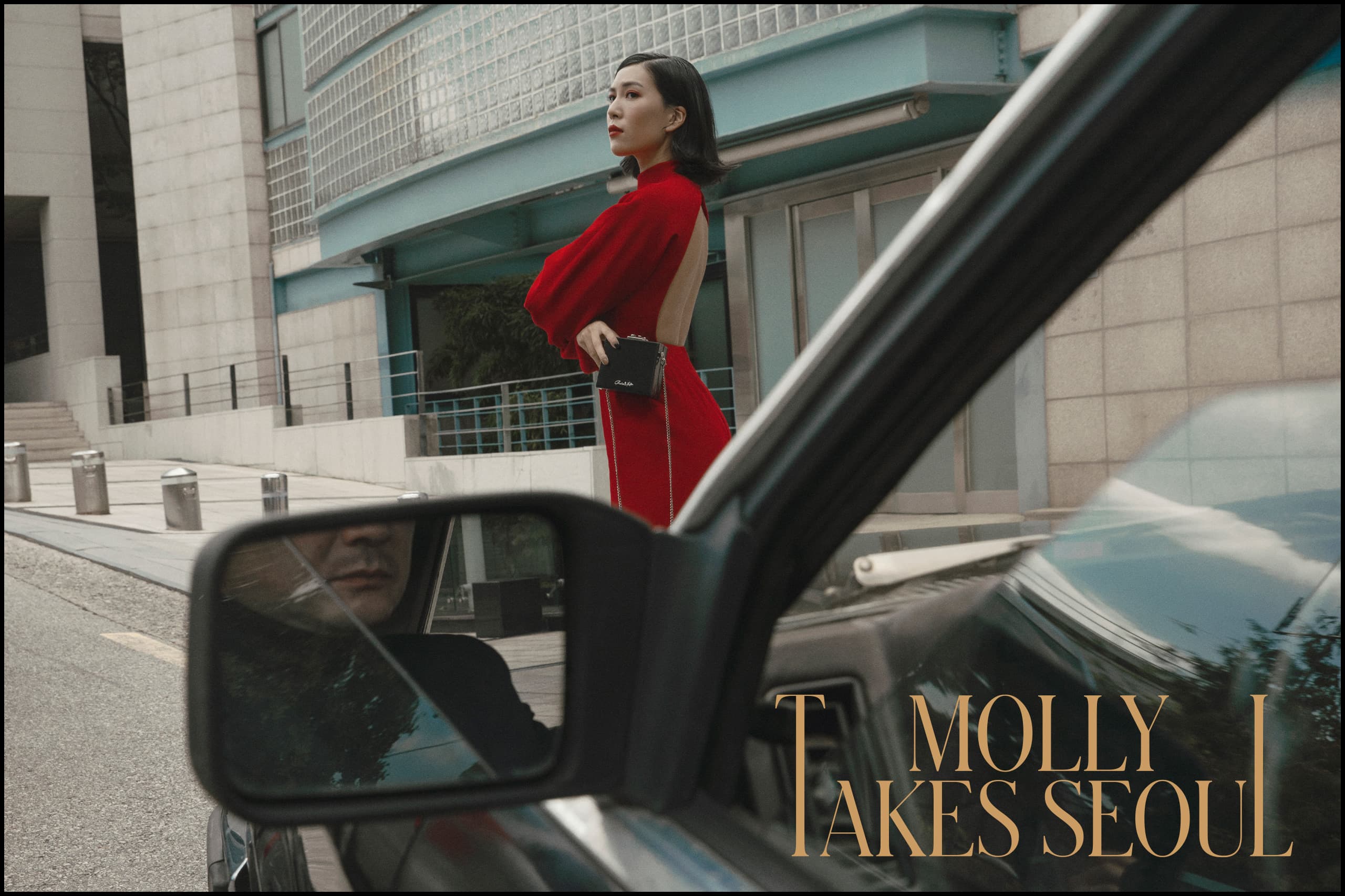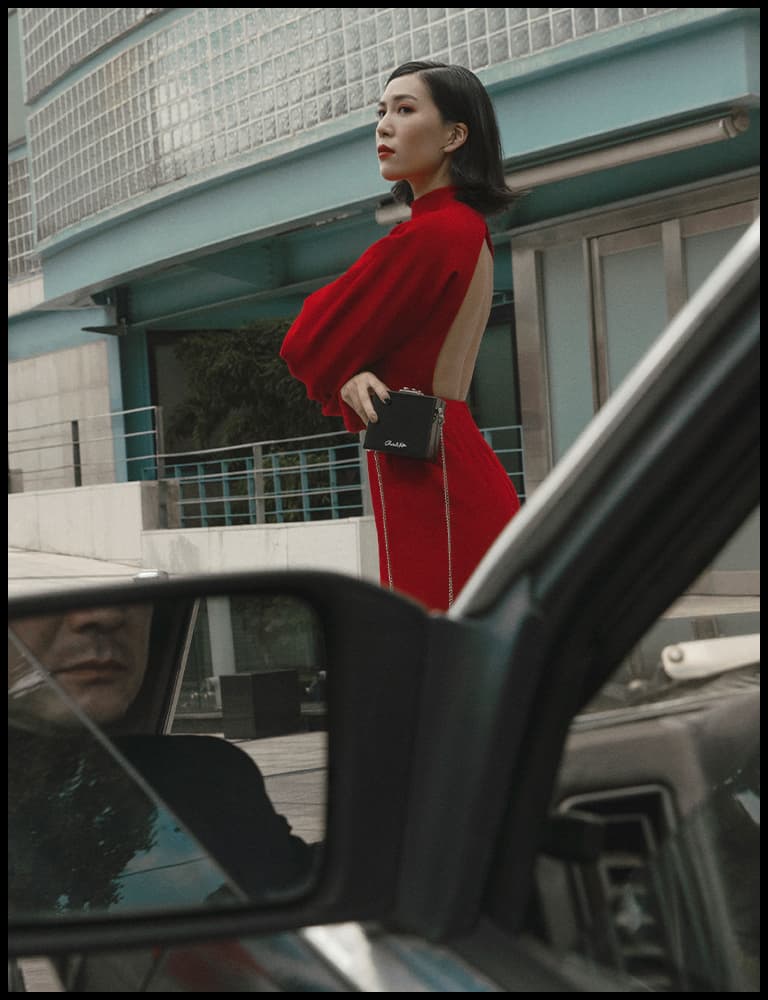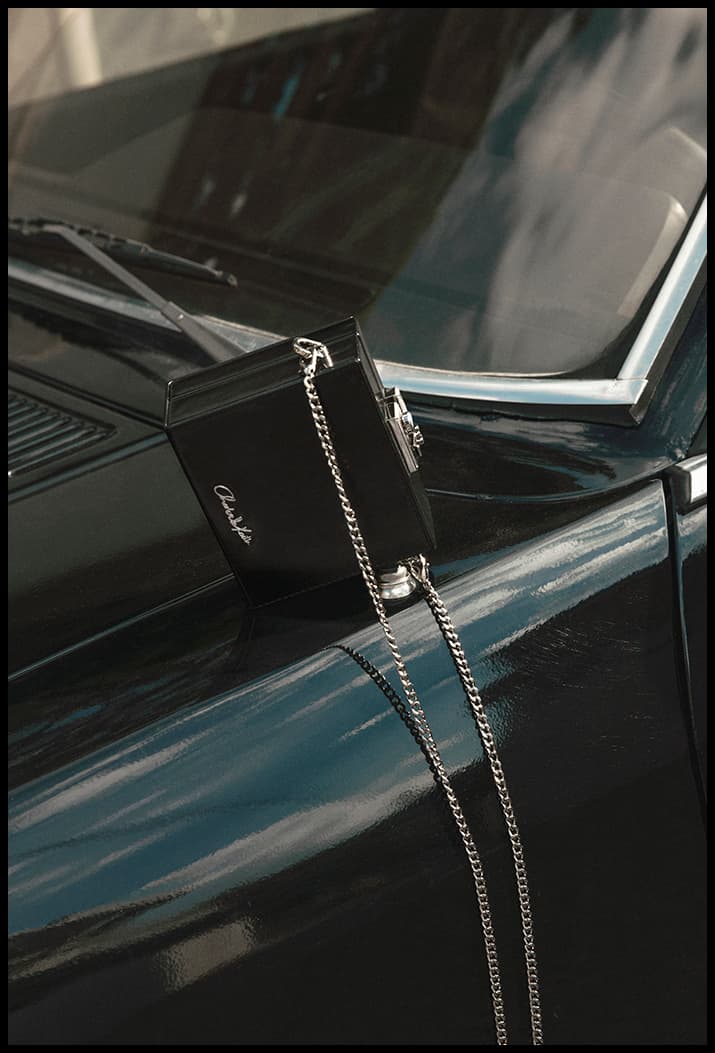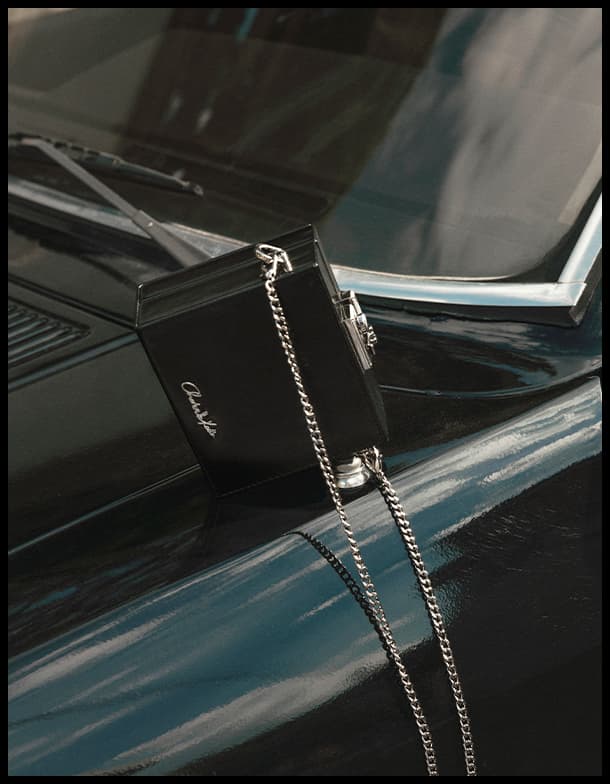 In a stunning red backless dress and matching lips, Molly looks like a glamorous femme fatale who has just stepped out of the silver screen. She channels evening elegance during the day with our boxed leather mini square pouch – a lovely sculptural piece that will add subtle structure to any outfit.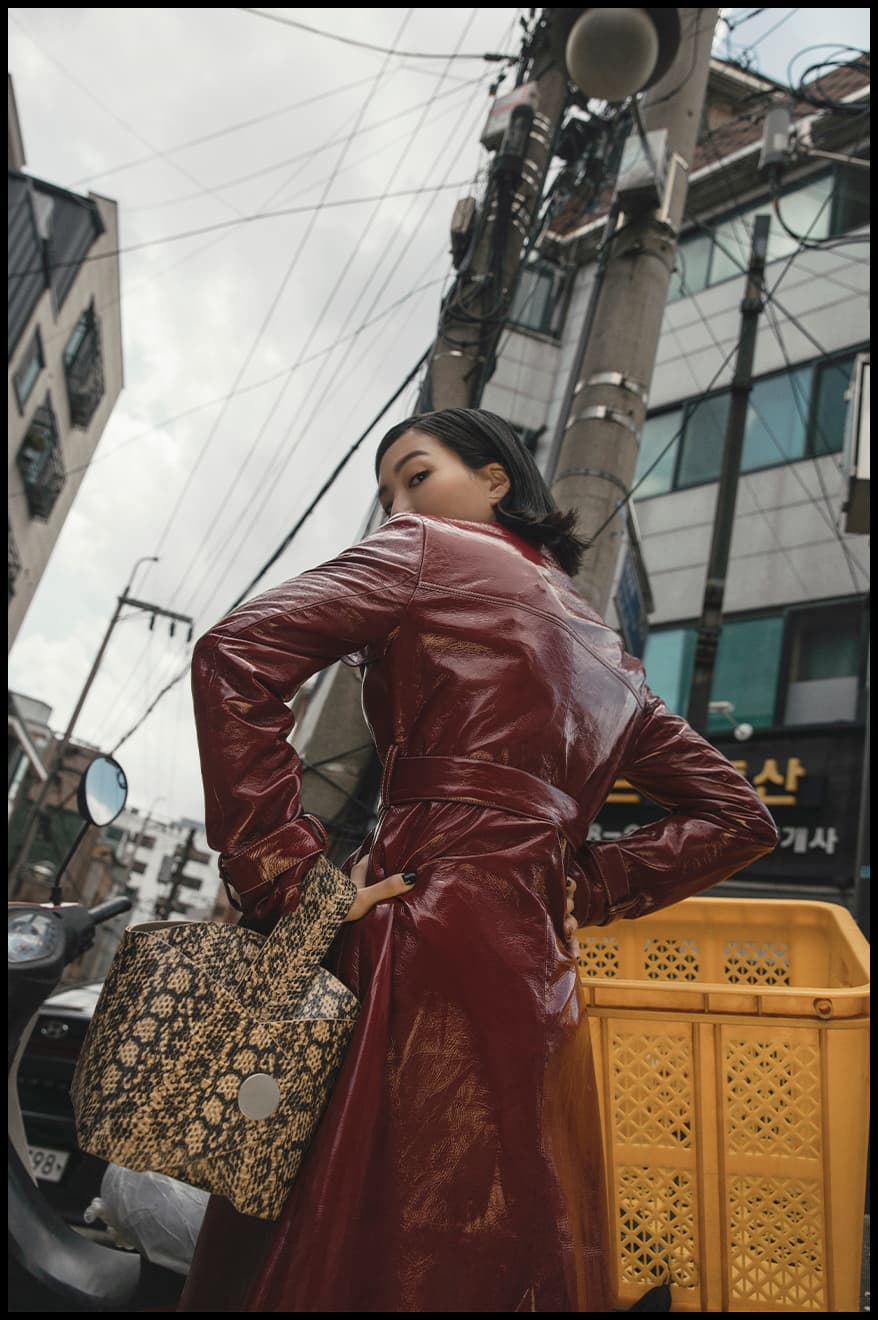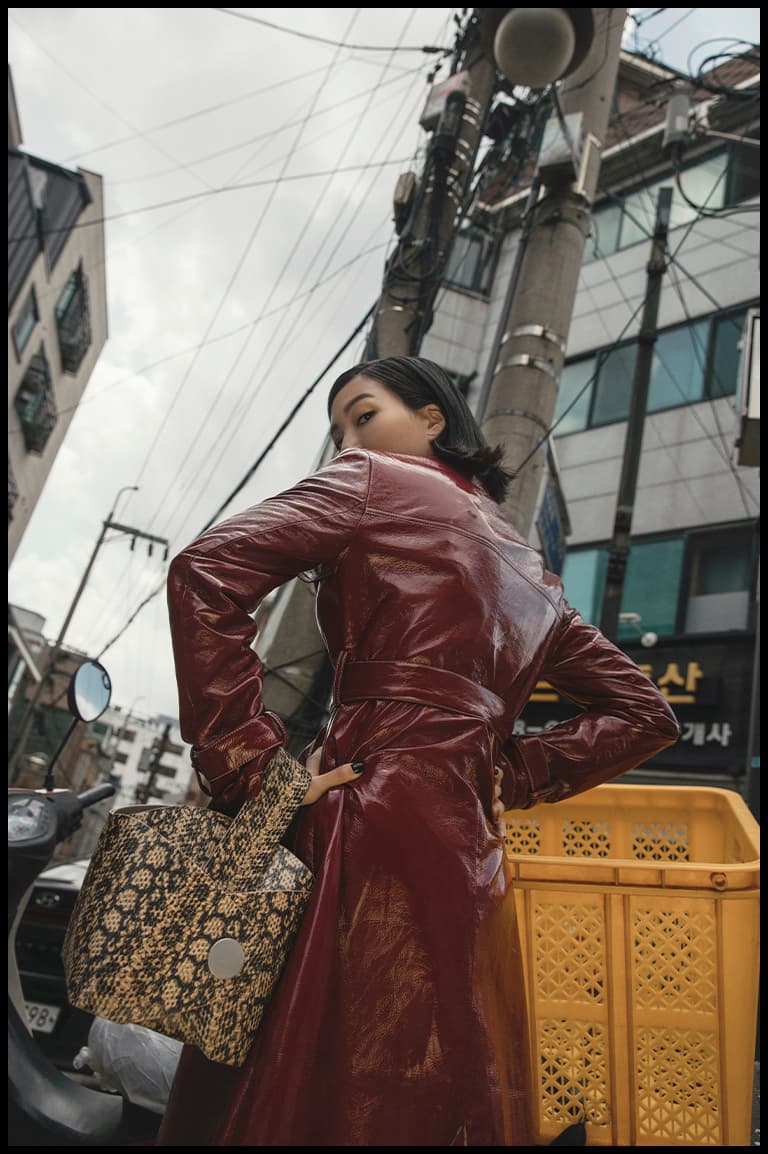 @molly_chiang
To put together this dramatic look, Molly accessorised a crimson patent trench coat with not just one, but two animal print items. Featuring leopard print ballerina flats and a snakeskin print bucket bag, this wild combination gives her outfit a progressive quality that mirrors the energy of a fast-paced city.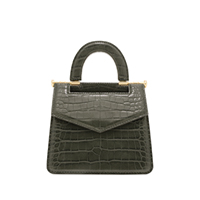 MINI CROC-EFFECT ENVELOPE BAG
Coming Soon