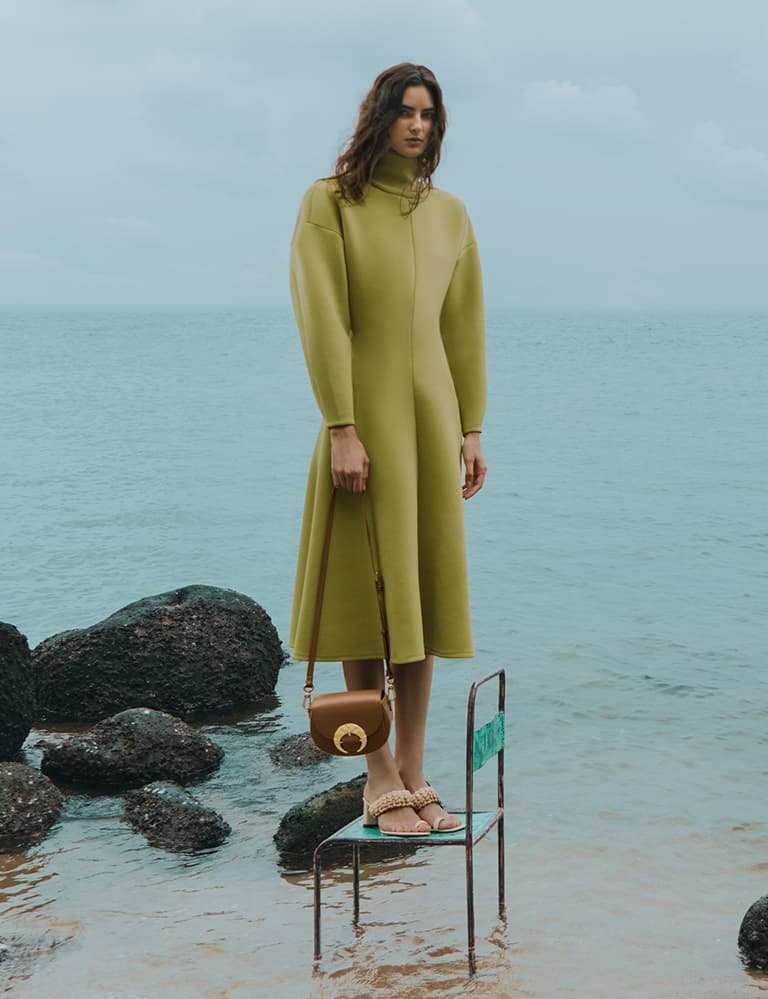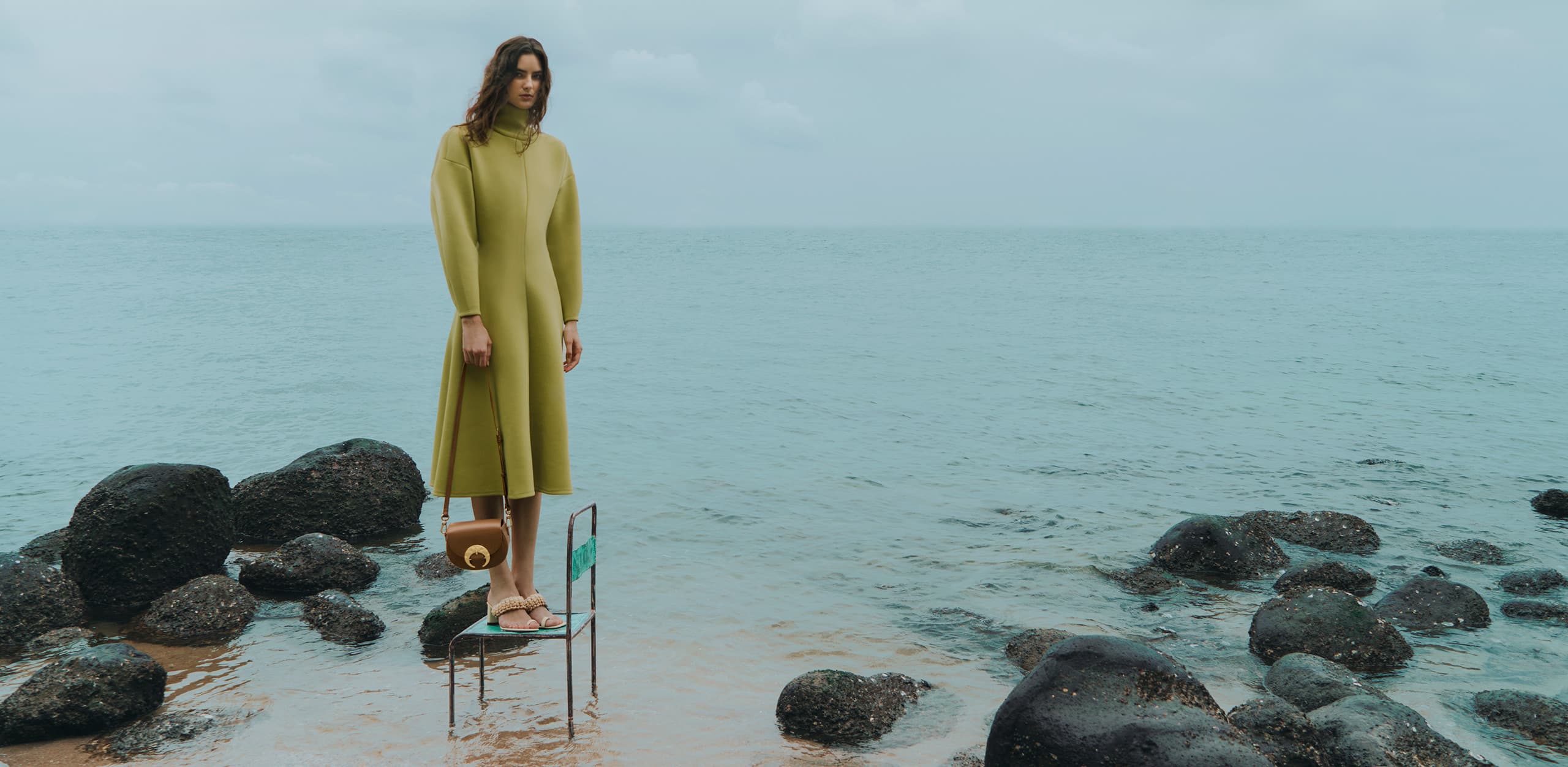 Inspired by nature and craftsmanship, this collection features a stunning and sophisticated line-up of accessories that are made to stand out. The wildly popular snakeskin print is a key element of the collection. Bold and elegant, it gives an alluring edge to designs like the cylinder front flap bag and strappy heeled mules. The collection also consists of bags and shoes that are crafted with smooth wooden beads – evocative of warm summer days, they exude a beautiful rustic charm.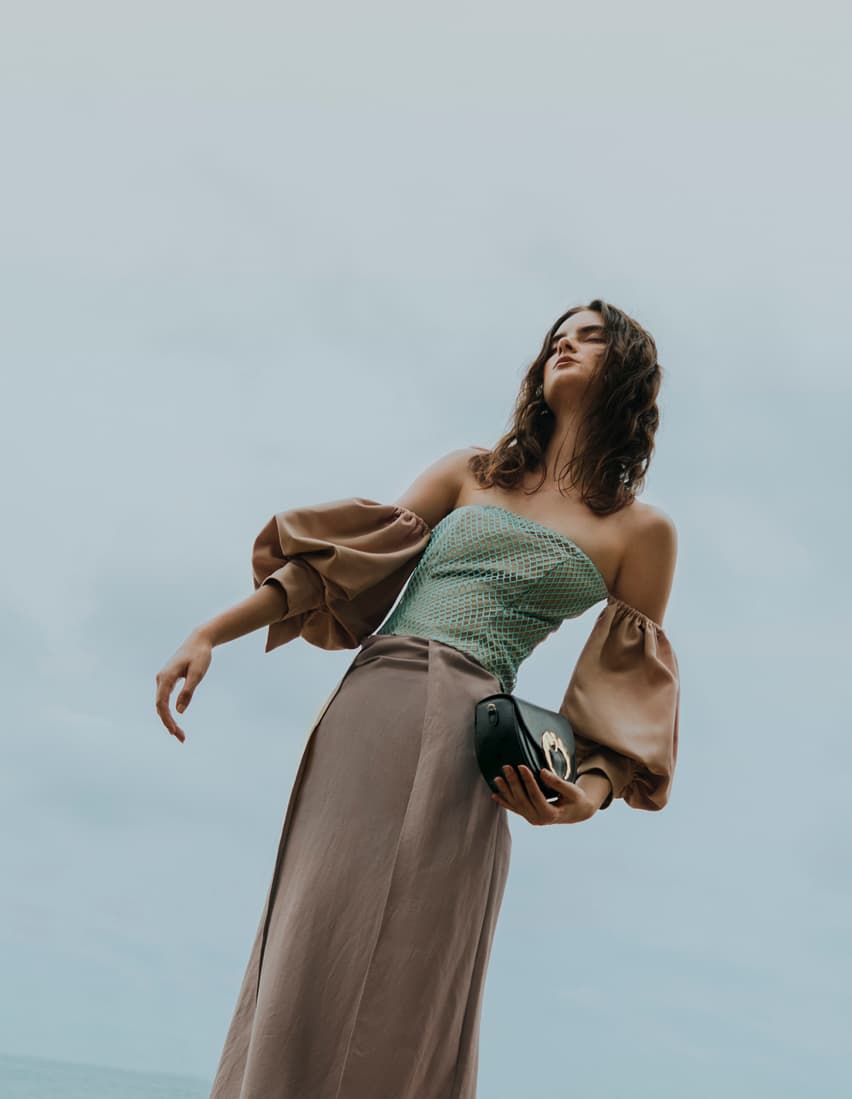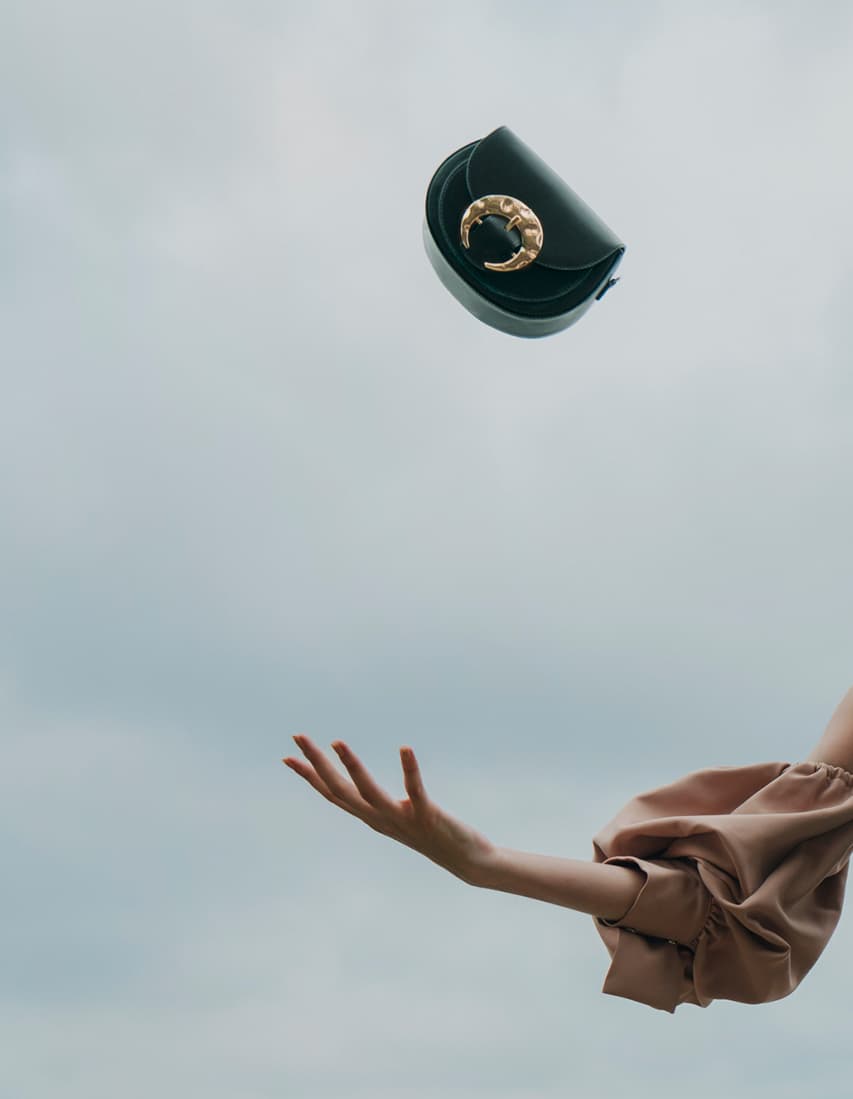 Featuring a crescent-shaped embellishment with a hammered texture, this sleek and artisanal leather saddle bag is the perfect complement to a boho-chic outfit.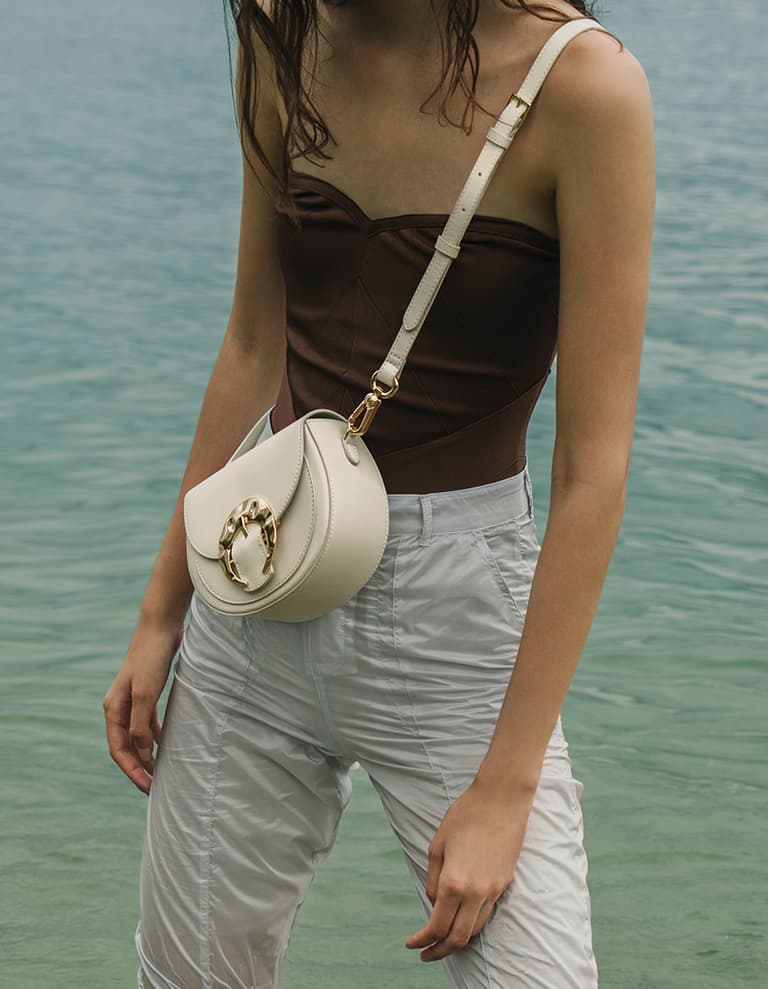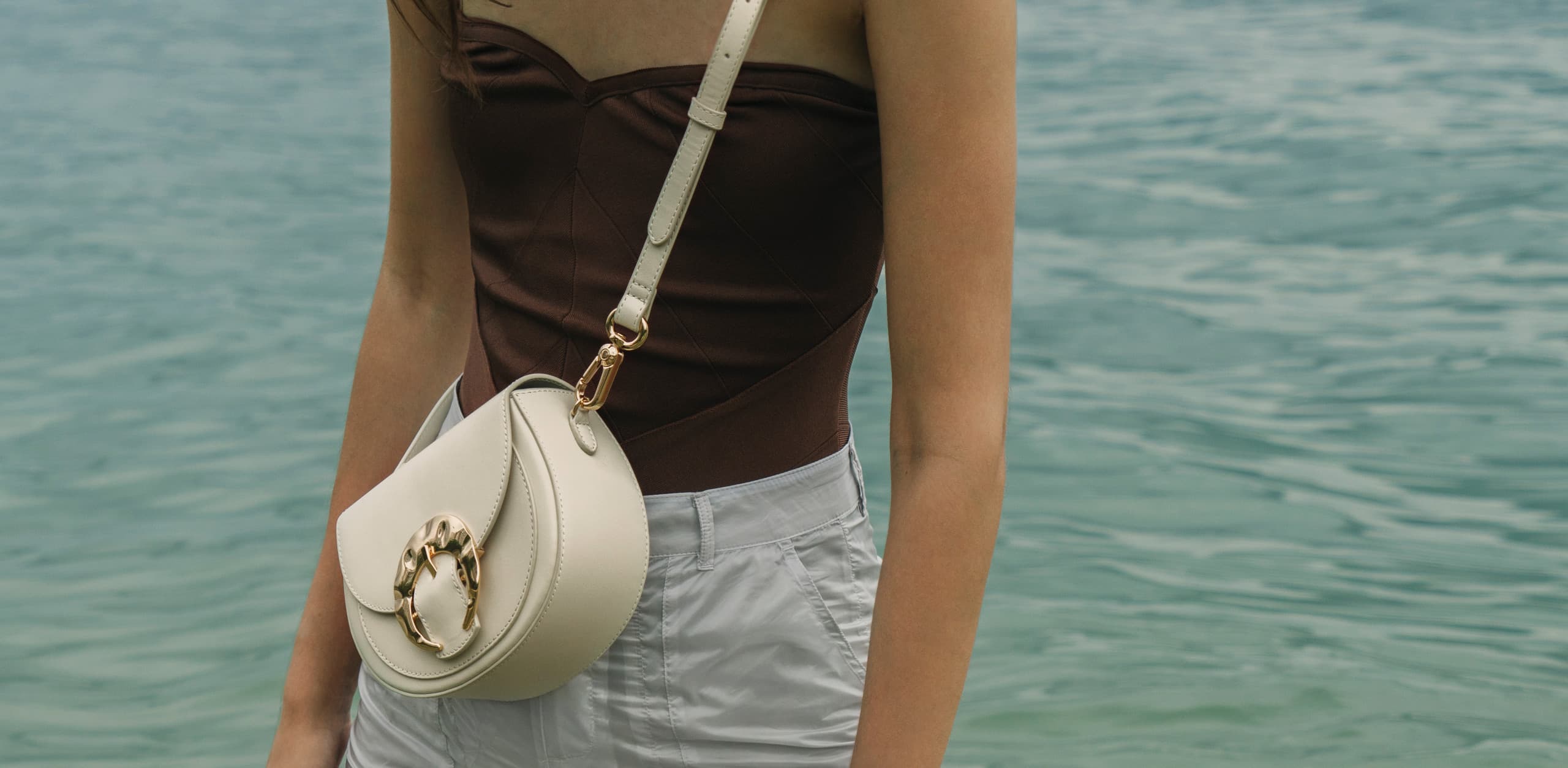 To achieve a polished and groomed look, coordinate your bags and shoes. Whether you are matching colours or prints, they are an effortless way to look put together. Keep the rest of your outfit simple to let statement accessories – such as our beaded heeled sandals and snake print leather cylinder bag ‑ shine.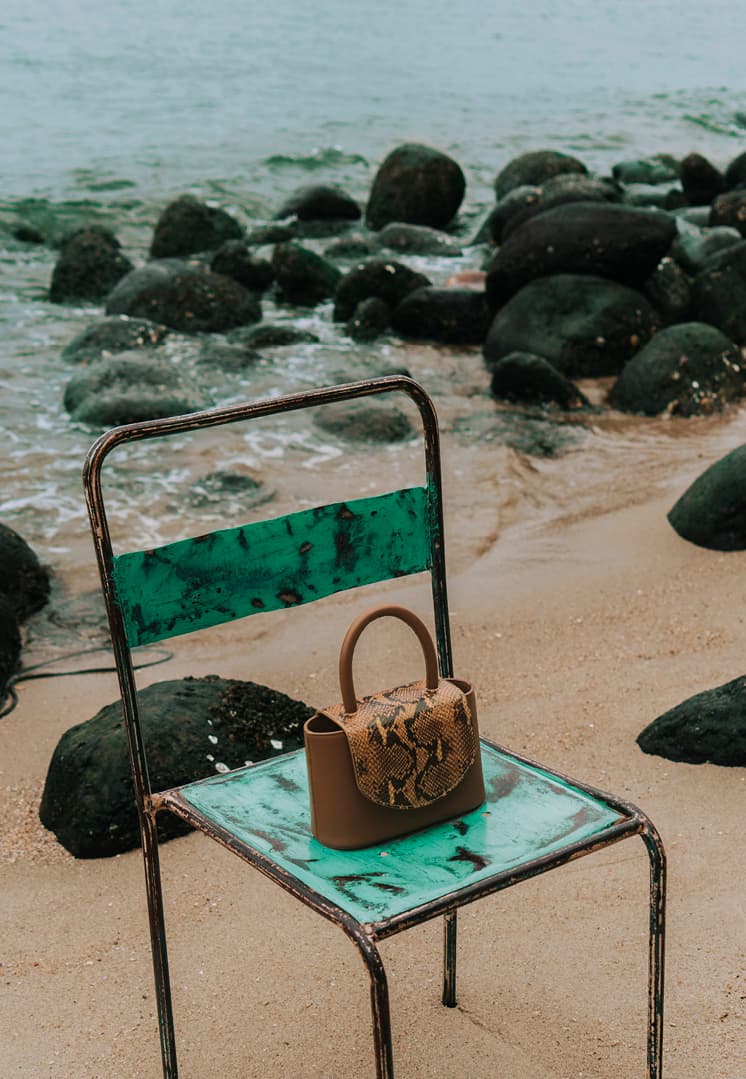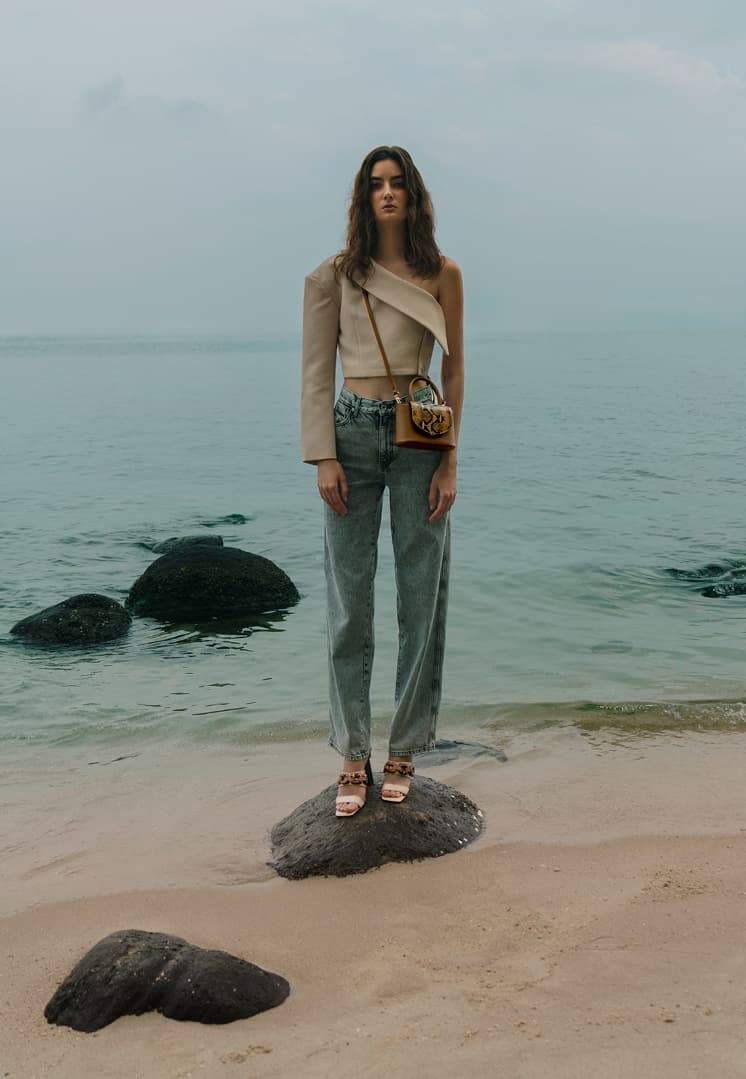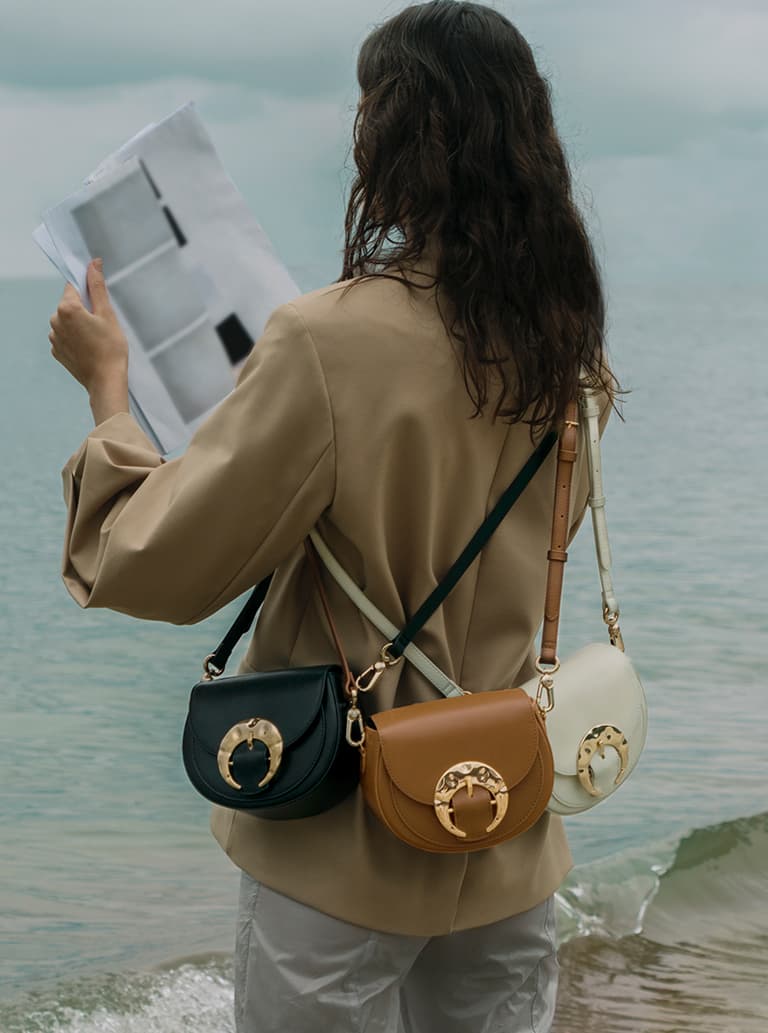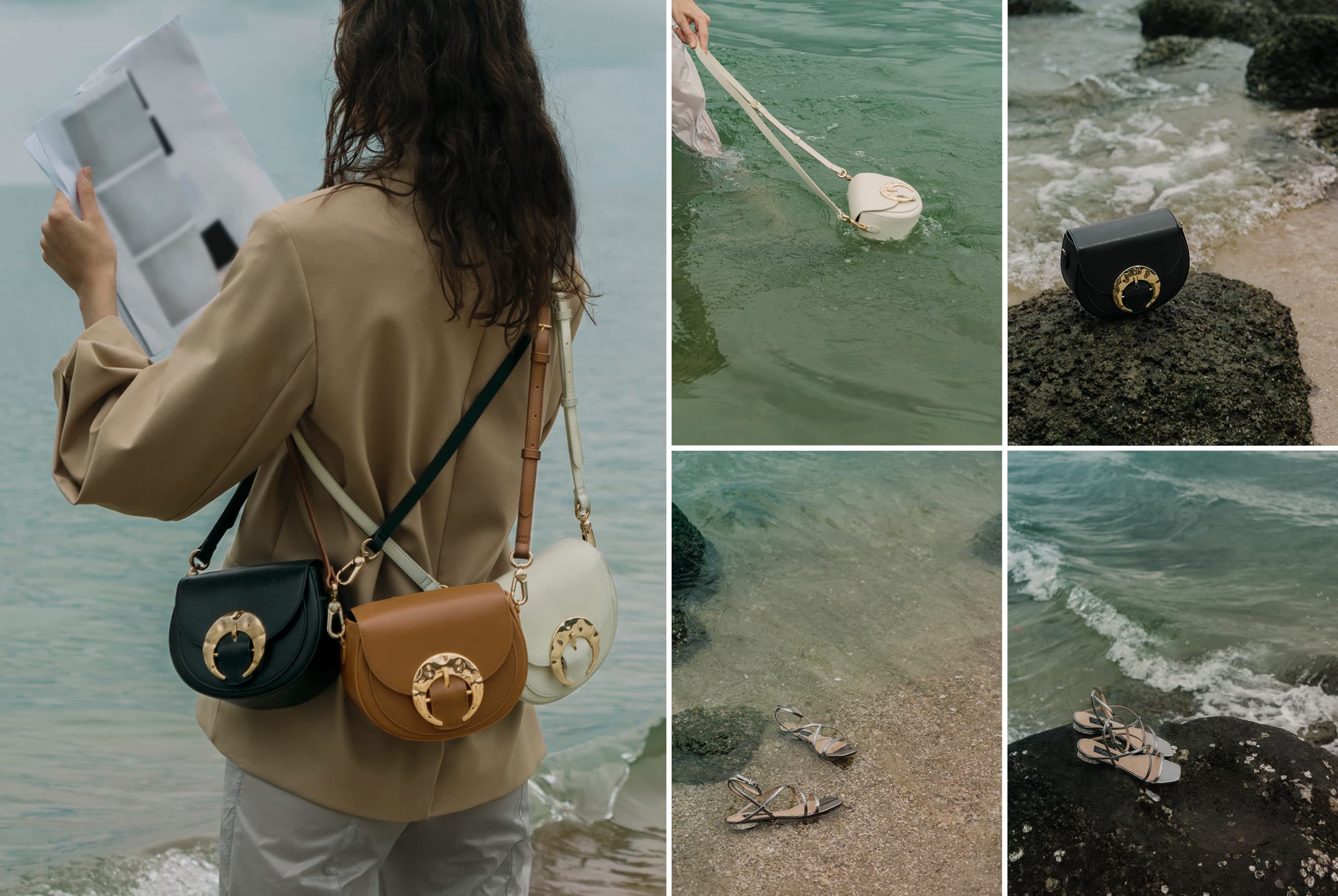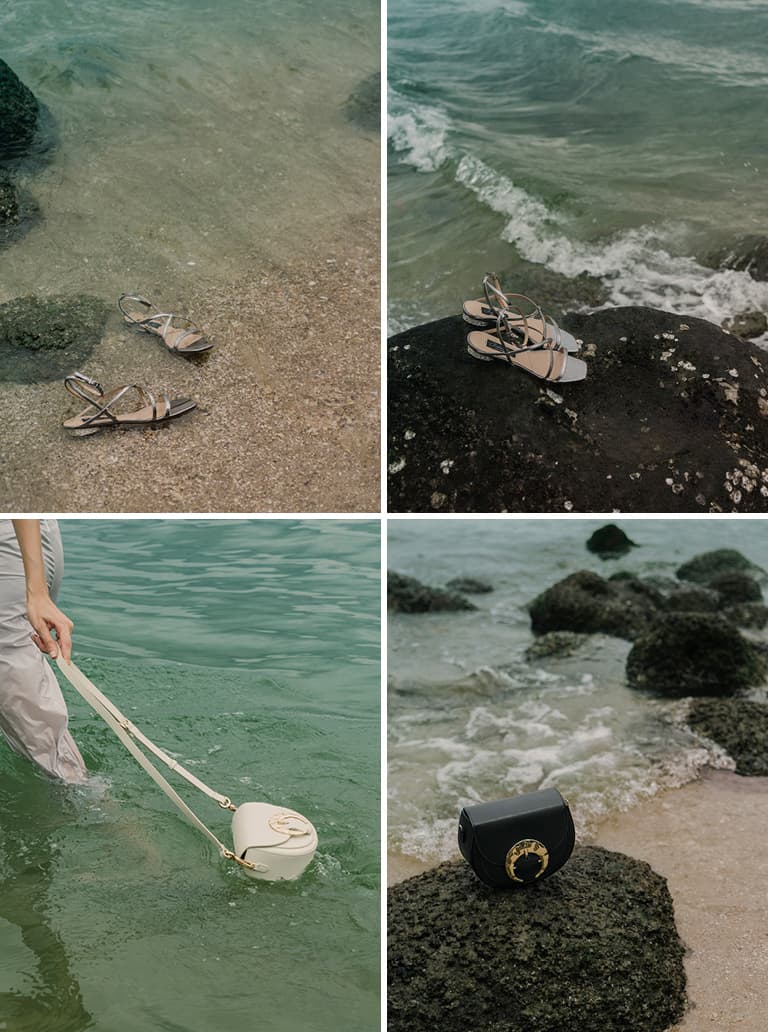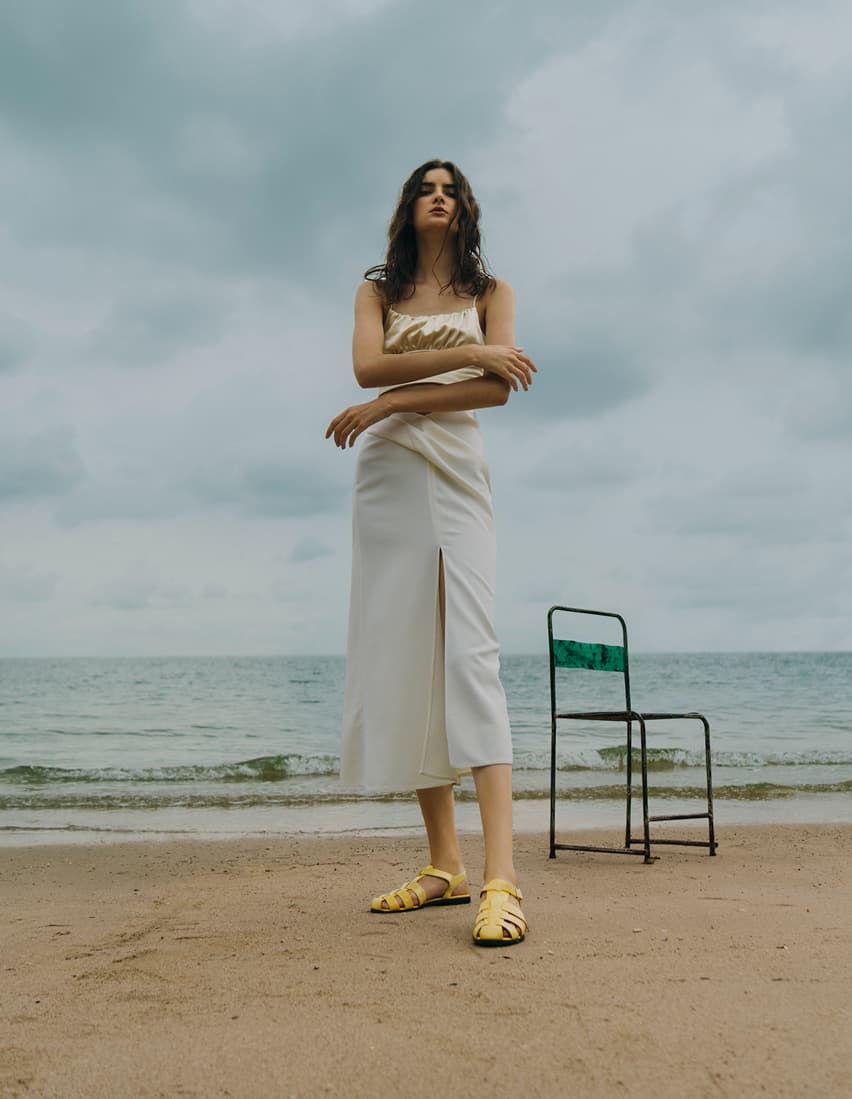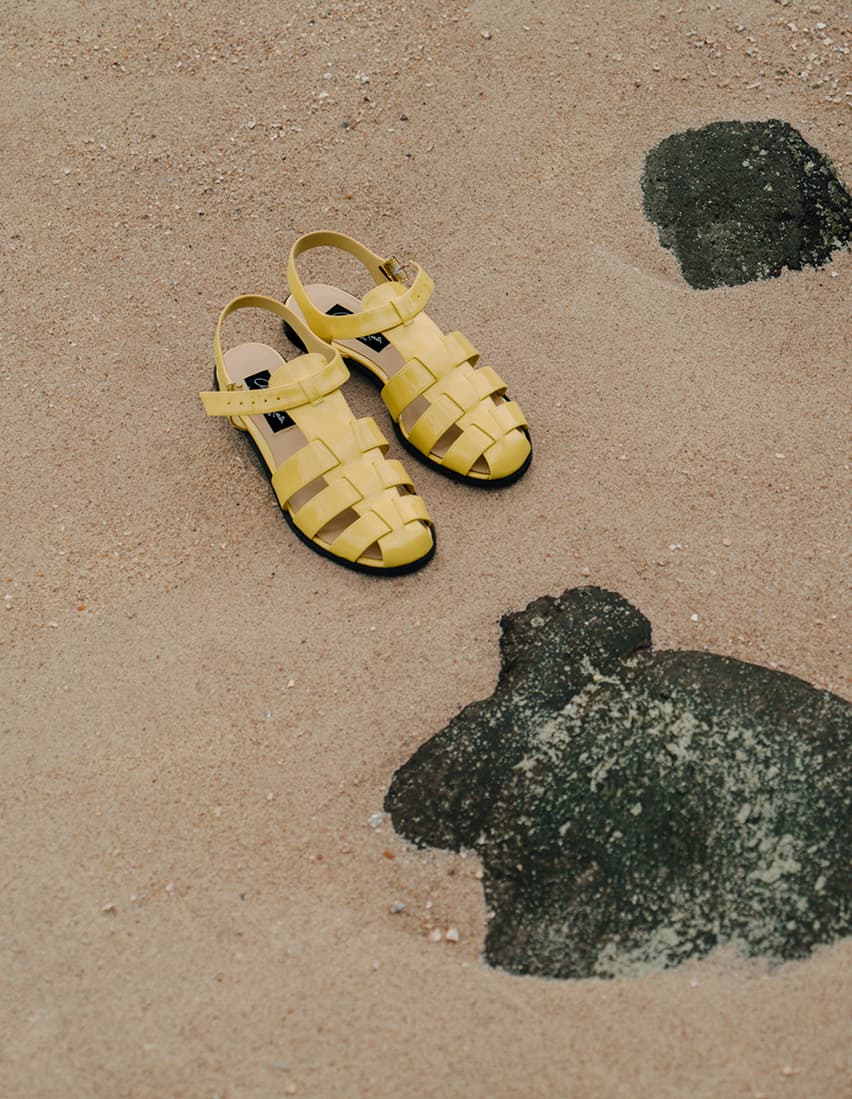 Caged sandals are great for those who want to dress for the weather while still looking put-together. With a sleek patent finish, this pair strikes the perfect balance between casual and smart.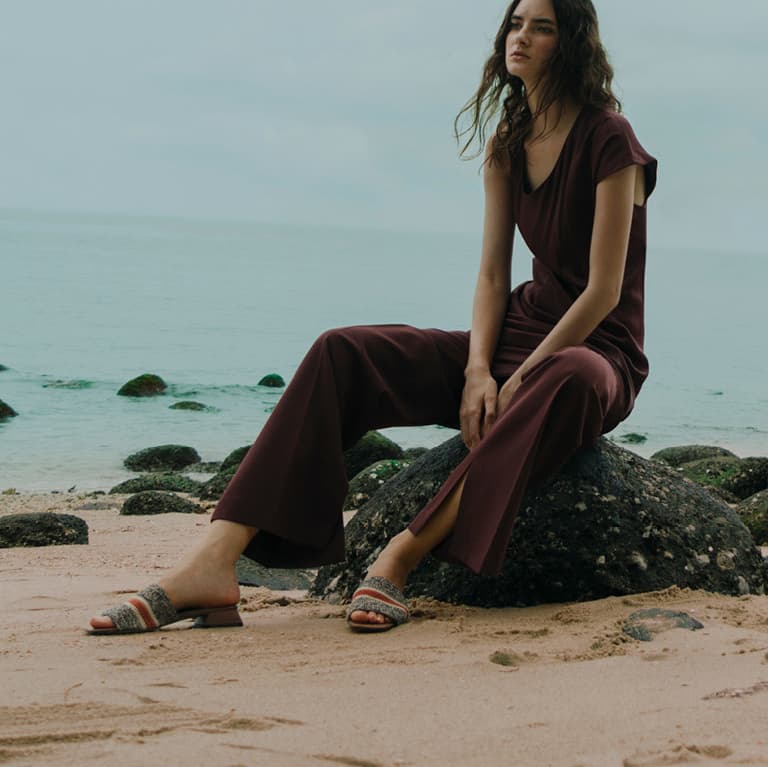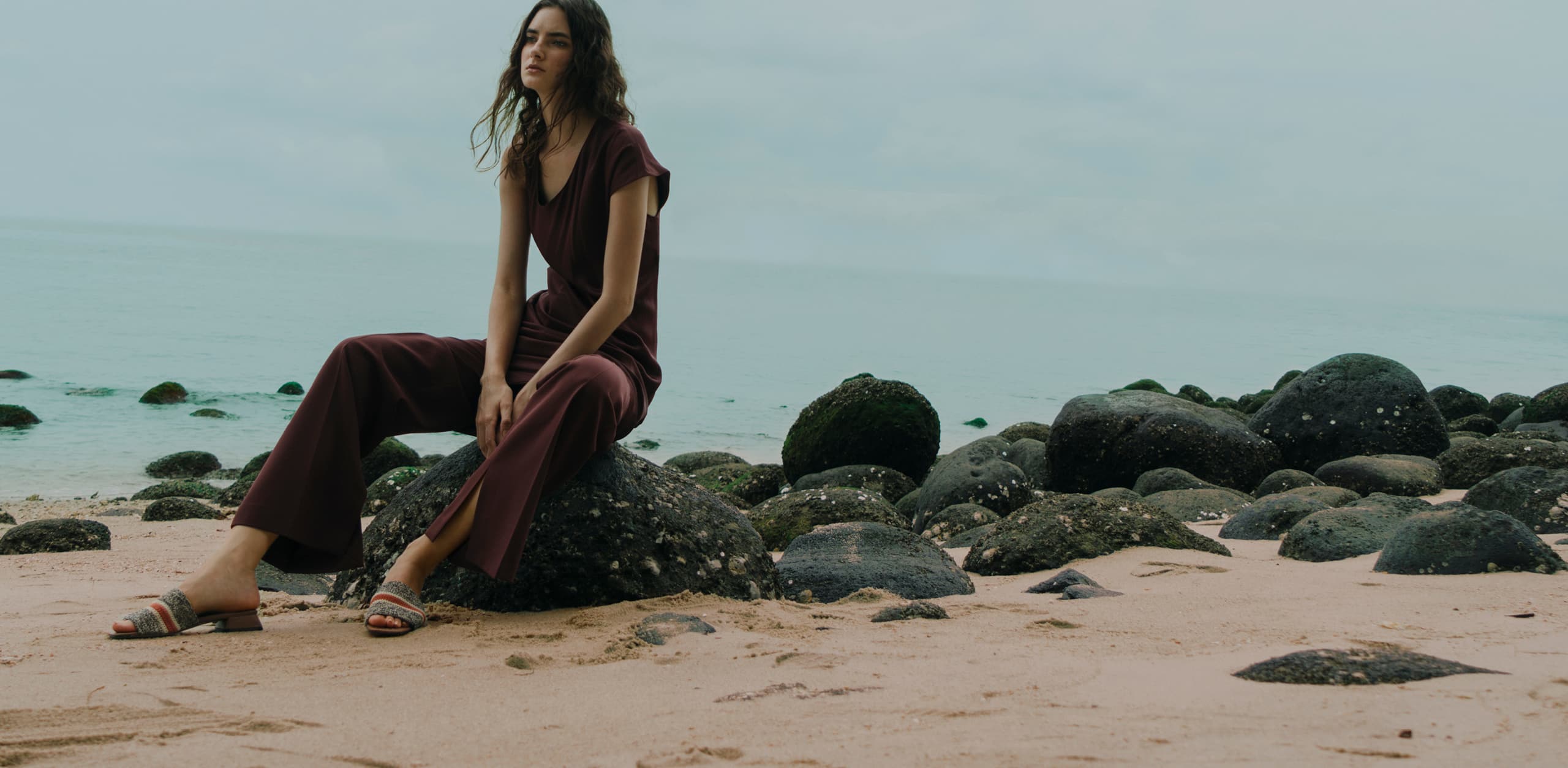 Chic and cosy, these crochet mules take comfort dressing to the next level.
A trendy alternative to basket bags, our beaded mini bag would make running errands look fashionable. Pair it with our crochet mules for a folk-inspired aesthetic that will show off your artsy side.