WOVEN: CHIC CROCHET & RUSTIC RAFFIA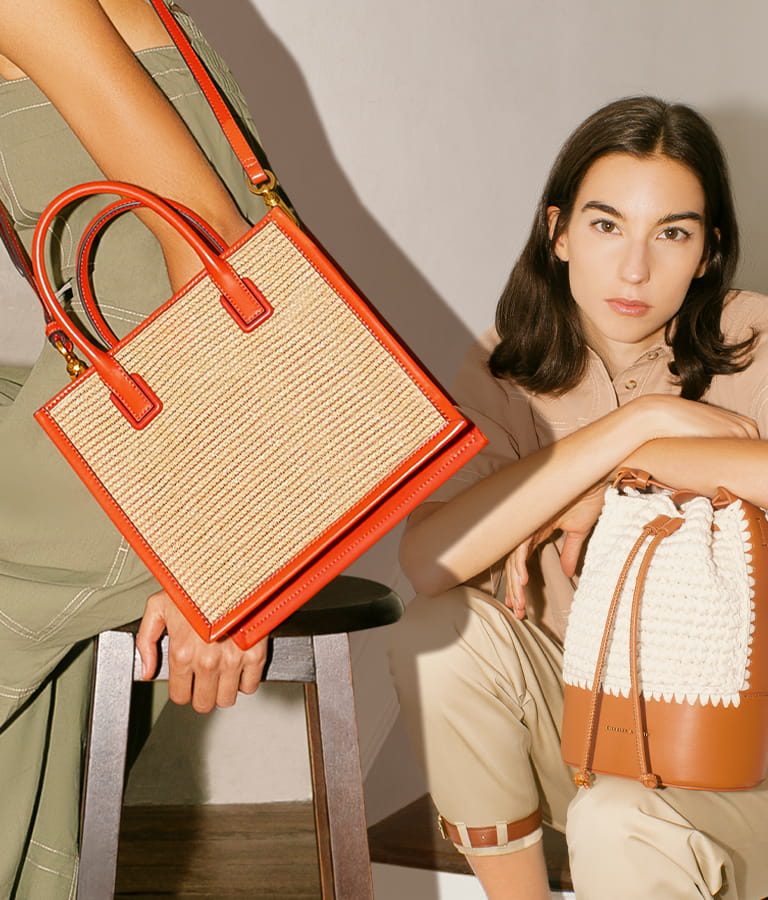 FASHION
Woven: Chic Crochet & Rustic Raffia
Woven accessories will always be a summer staple. Whether you prefer the bohemian aesthetic of crochet or the rustic look of raffia, beat the heat with chic bags and shoes that will elevate your warm weather outfits.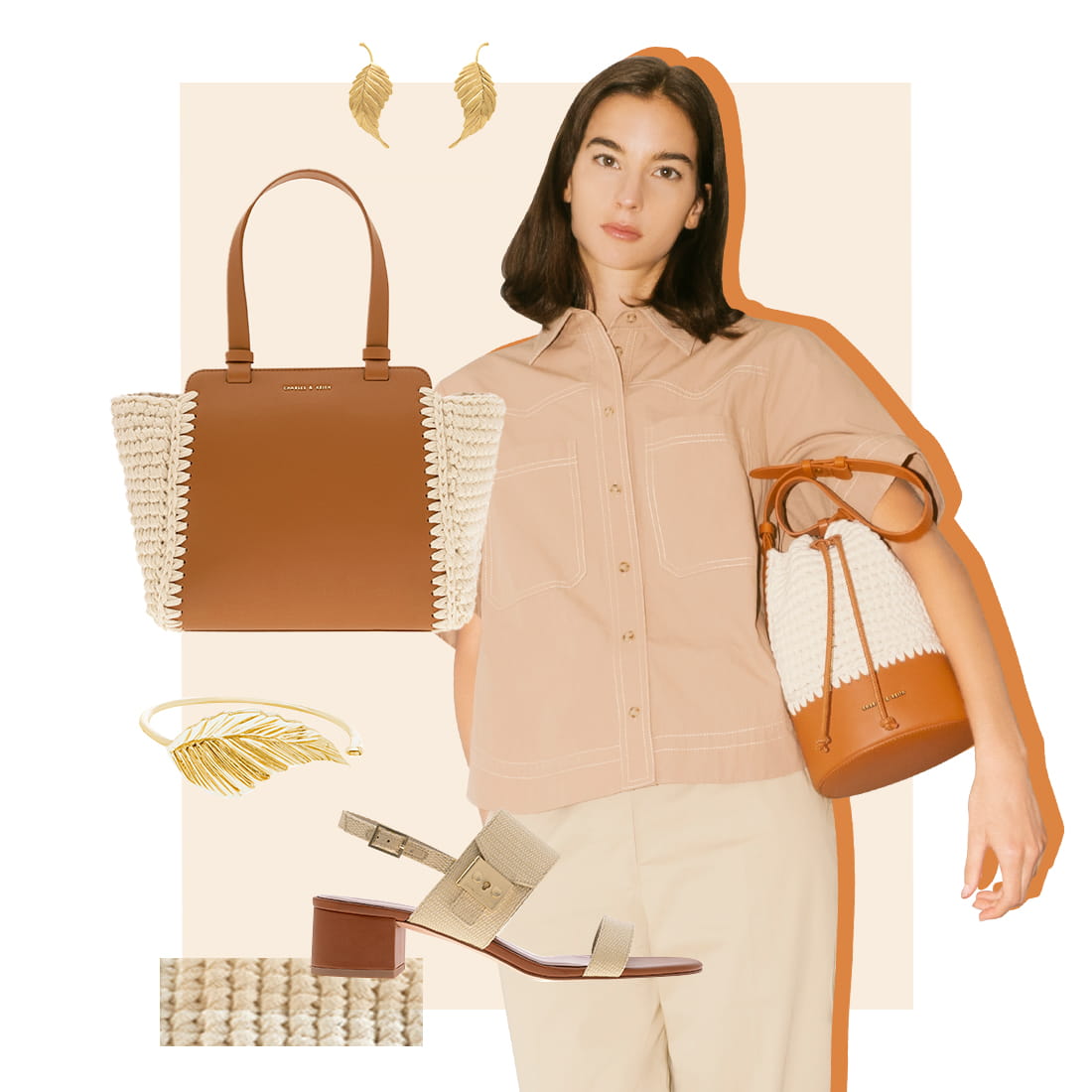 Chic Crochet
Channel a laid-back summer look with one of our stylish crochet bags. From a classic bucket bag to a chic trapeze tote, they are modern and elegant pieces that will add polish to your summer wardrobe. In versatile neutral tones, they will complement bold, bright and colourful outfits to create striking yet harmonious looks. For a more sophisticated casual ensemble, take cues from tonal dressing and pair either bag with apparel in flattering earthy hues.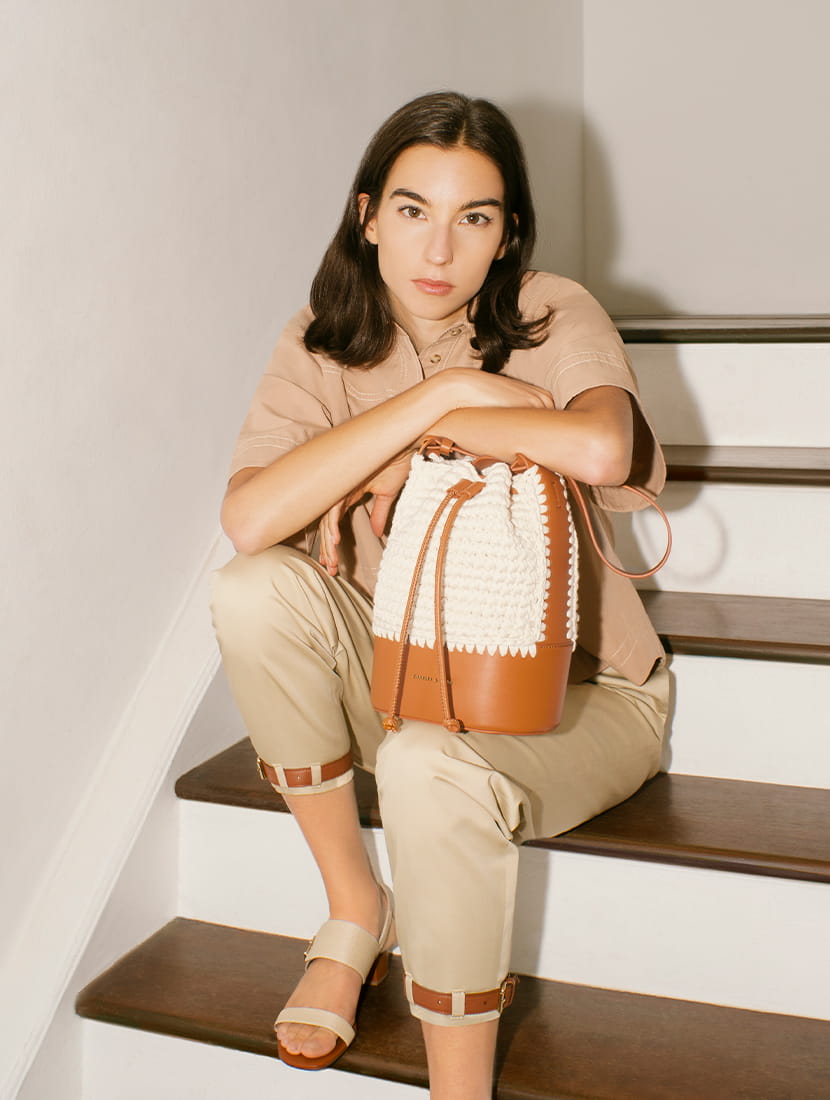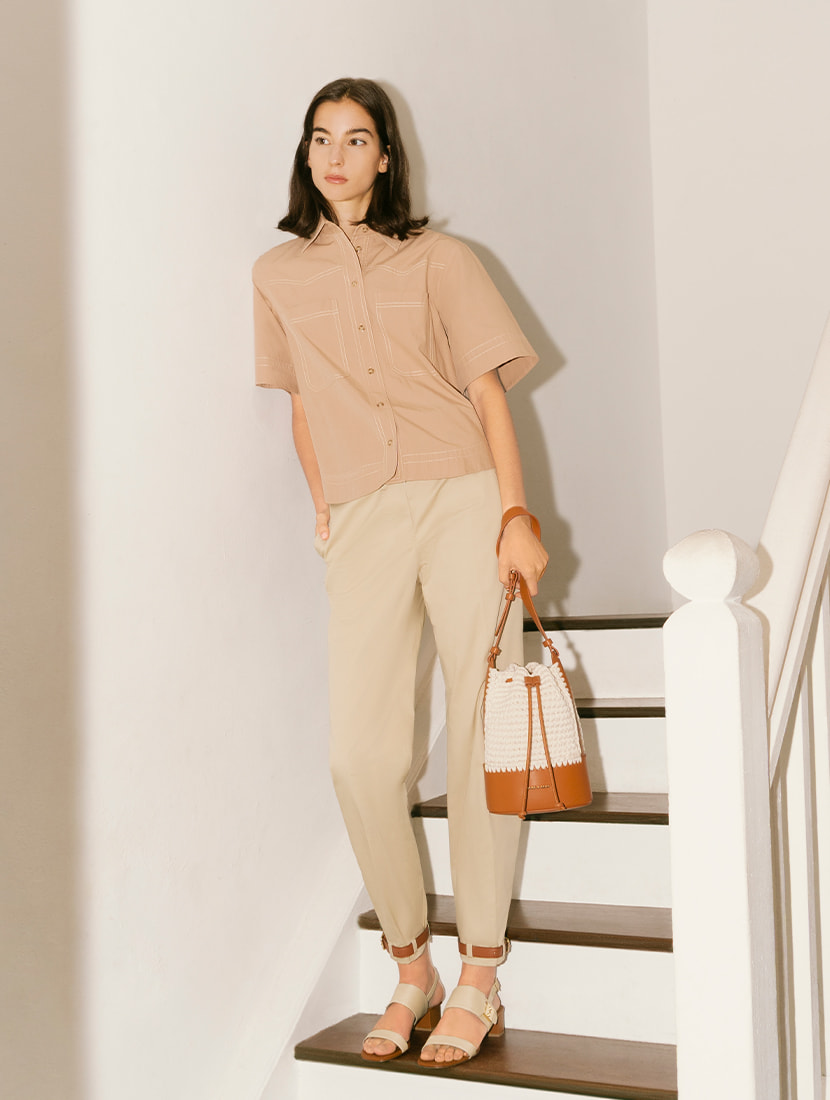 Rustic Raffia
Exude tropical vibes in raffia accessories that will add a touch of elegance to your sunny-day looks. Our double handle tote bag is a standout piece – it features bright orange details that create an eye-catching contrast with raffia's natural colour. Pair it with a fluid sundress to look summer-ready instantly. For something a little more understated, reach for our raffia slingback pumps. They will add an interesting textural element to your workwear wardrobe and give it a fresh seasonal spin.