The Charlot bag – which is one of our most iconic designs – gets a seasonal style update for spring. It is embellished with stylish and striking patterns that breathe new life into the minimalist classic, transforming it into a statement accessory. Whether you prefer the Charlot bag with a bold geometric or vintage chain print, it will add personality to your warm-weather wardrobe.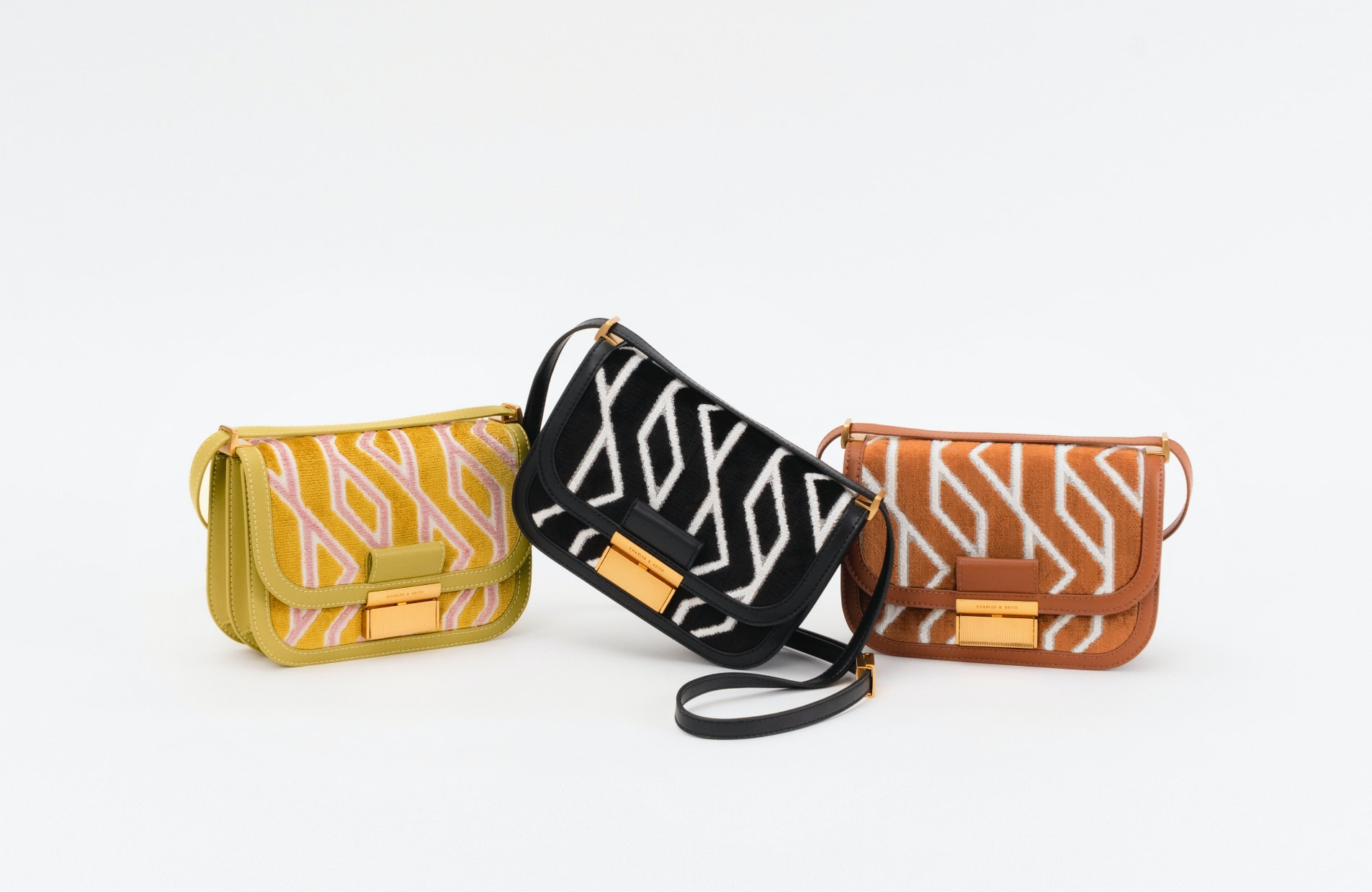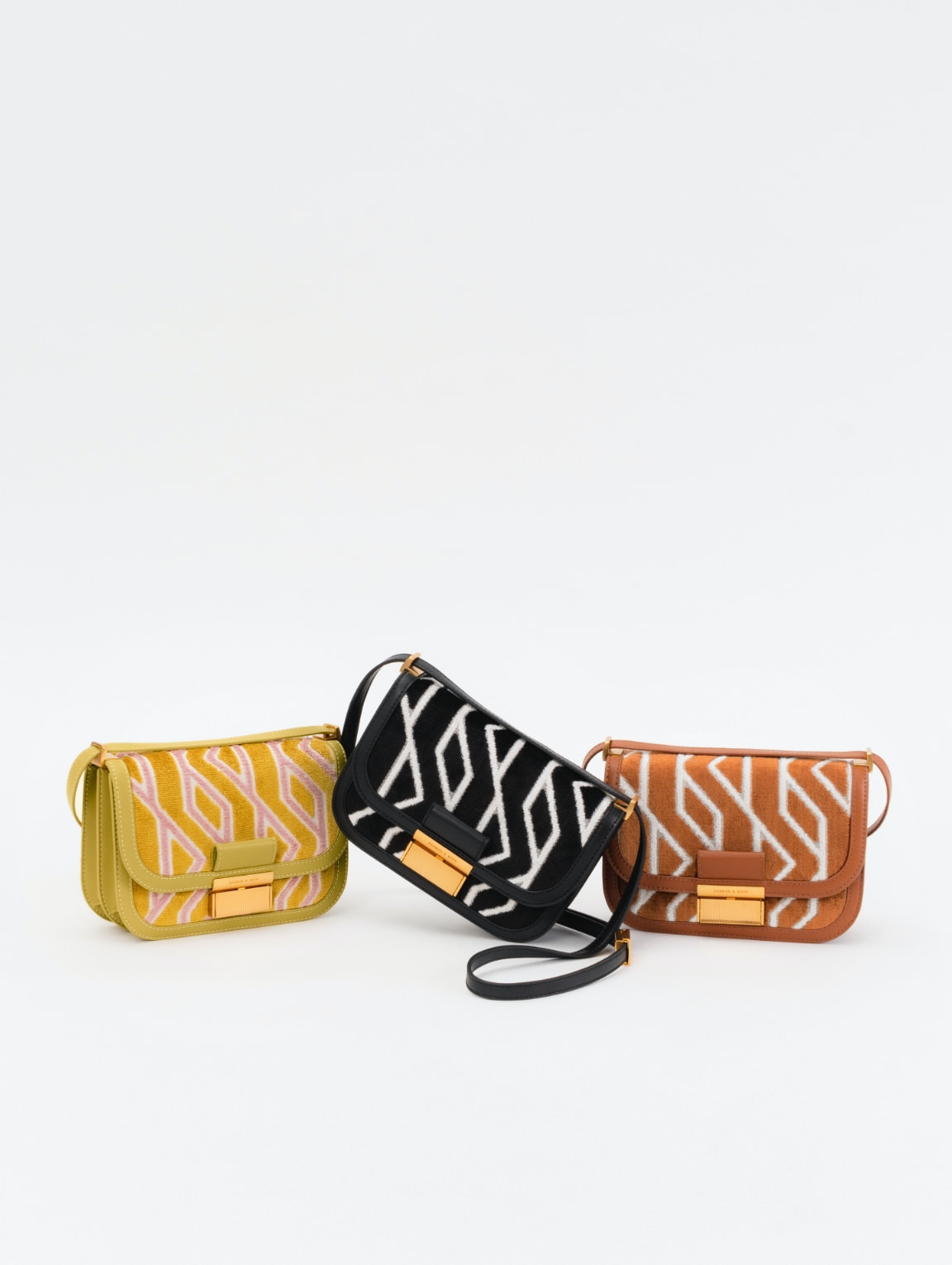 Our Charlot bag features an adjustable strap that can be carried over the shoulder or slung across your body to achieve different looks, depending on your mood and the occasion. Let it shine in all of its glory by pairing it with a simple outfit. If you prefer something a little more functional, the Charlot is also available in the form of a roomy double-handled tote bag.
Filled with mood-lifting upbeat songs, this playlist captures the charm of our bold and striking Charlot bags perfectly.
Fashion and music go hand in hand — they are, for many of us, creative means to express who we are. The same goes for musician Sorn (@sssorn_chonnasorn), who relies on her music and our distinctive Charlot bag to define her style and individuality this season. Featuring a striking geometric print, the Charlot reflects the singer's bold creativity and contemporary elegance.
What does music mean to you?
Music is my best friend. It has been with me through all the emotional stages of my life. Whether I'm sad or happy, music is there to accompany me and help me overcome hard times.
How would you describe your personal style?
I would say that my personal style is super casual. I am in sneakers, crop tops and wide-legged jeans on most days. I love accessories and won't be able to leave the house without properly accessorising myself. However, when I'm feeling fancy, I will put on an elegant dress and cute heels.
How does the Charlot bag reflect your style and personality?
I really like the Charlot bag because I carry a lot of things with me wherever I go. I always bring my selfie stick to film content and a notebook to write music whenever inspiration strikes me. So, the Charlot bag is perfect for me because it is roomy enough to fit all my essentials! The design is also very chic and easy to style. Whether I am in the mood to wear something casual or fancy, it will go with any outfit.
Which lyrics from your new solo song 'Scorpio' best describe you?
The lyrics that describe me really well are "shattered diamonds are still flawless". They illustrate my journey as an artist — even though I've been through a lot in my 10 years in the music industry, I'm still trying to be the best I can.
How does fashion play a role in your life as a singer and creative performer?
Fashion plays a really big role in my life because it helps me express myself as an artist. It also inspires my music. As an artist, it's important to know how to express yourself through fashion because it goes hand in hand with music.
What are your goals for 2022?
My goal for 2022 is to release as many songs as possible. I've been working hard on them and am trying my best to push out everything by the end of this year so that I can throw concerts and fan meetings for my fans around the world.
When you are making music, what does your creative process look like?
When I'm making music, I will always start with a theme for the song. I work better thinking about the visuals before the melody. Once I have the theme, I will pass the idea to my producers and work with them to build the song.
Singer-songwriter Shye (@shye.mp3) puts her own twist on the black-and-white Charlot jacquard printed bag from our Summer 2022 collection. She pairs the eye-catching accessory with a matching outfit to create a stylish and striking monochromatic look, which offers a glimpse into her youthful, edgy style.