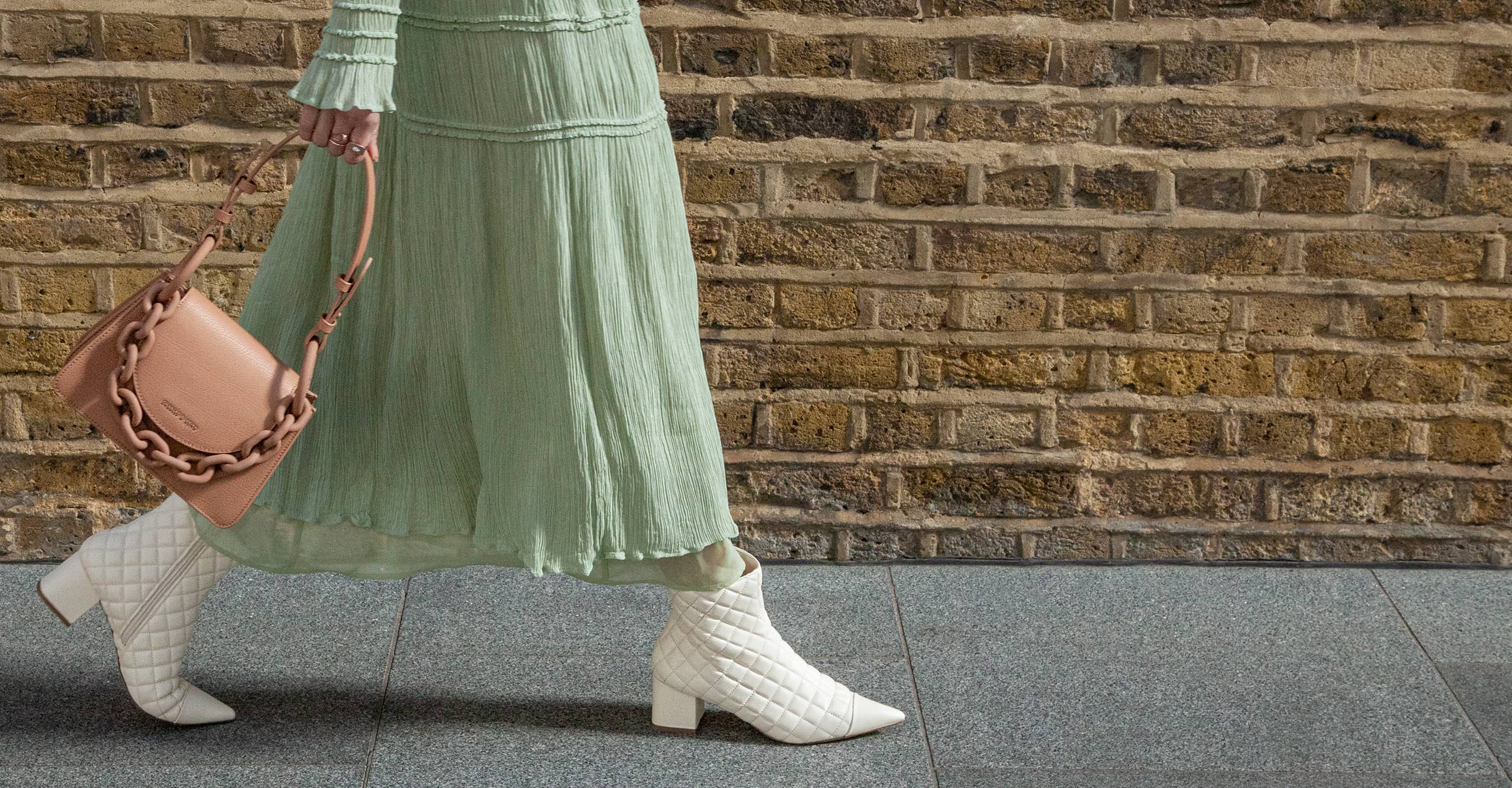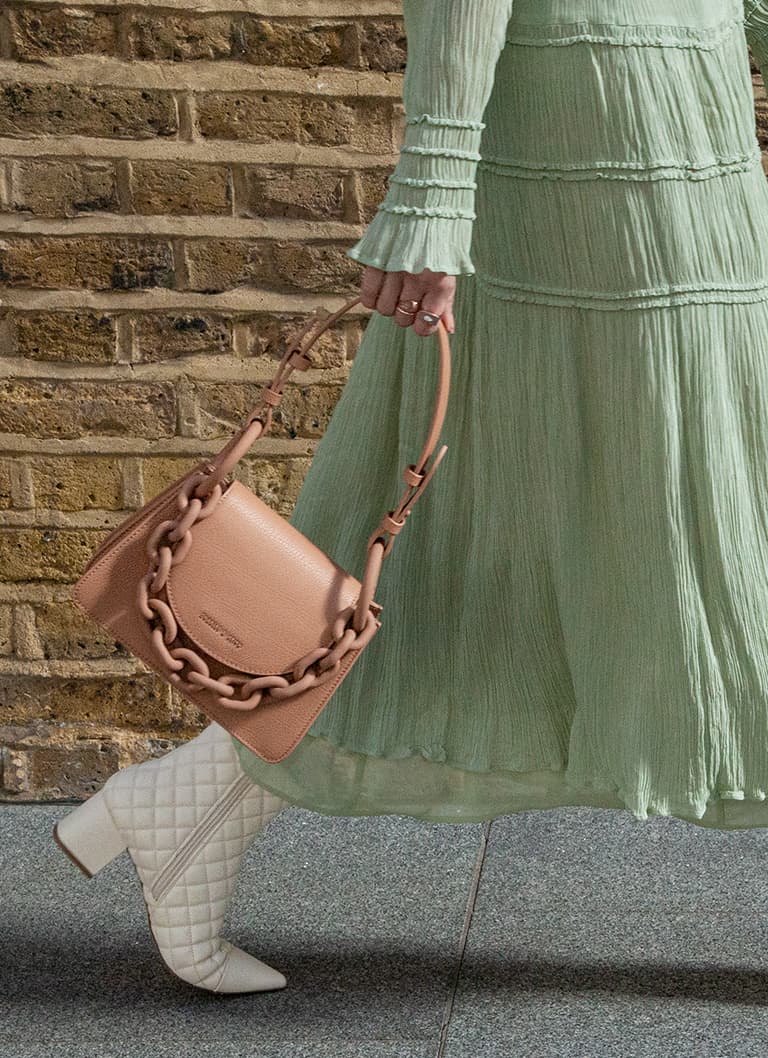 Transeasonal dressing is all about striking a balance between the trendy and the timeless, and accessories are one of the quickest and easiest ways to inject a fresh element into your outfit. Now that we are between seasons and the weather is rather unpredictable, it is time to invest in key wardrobe pieces that will make you look good and feel great, no matter rain or shine. From chunky chain-link bags to toe loop sandals, our trendy yet versatile designs will bridge the gap between a cosy winter wardrobe and a colourful summer one.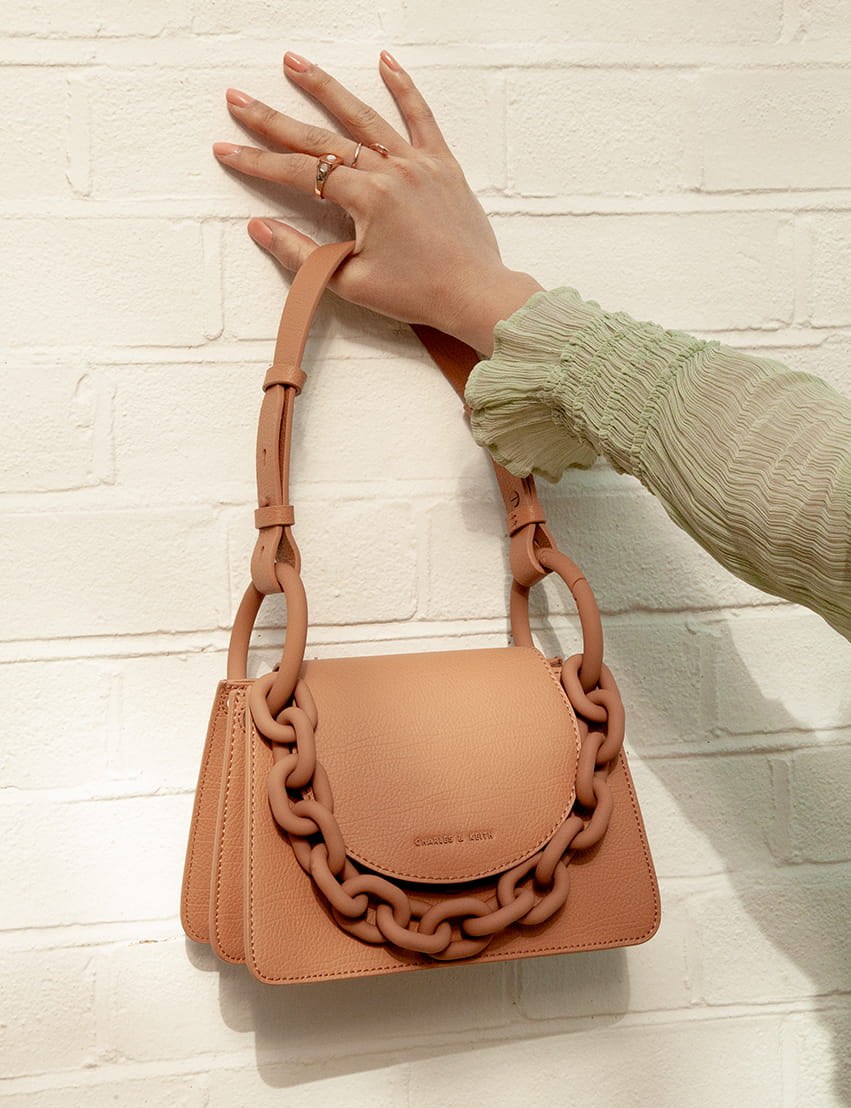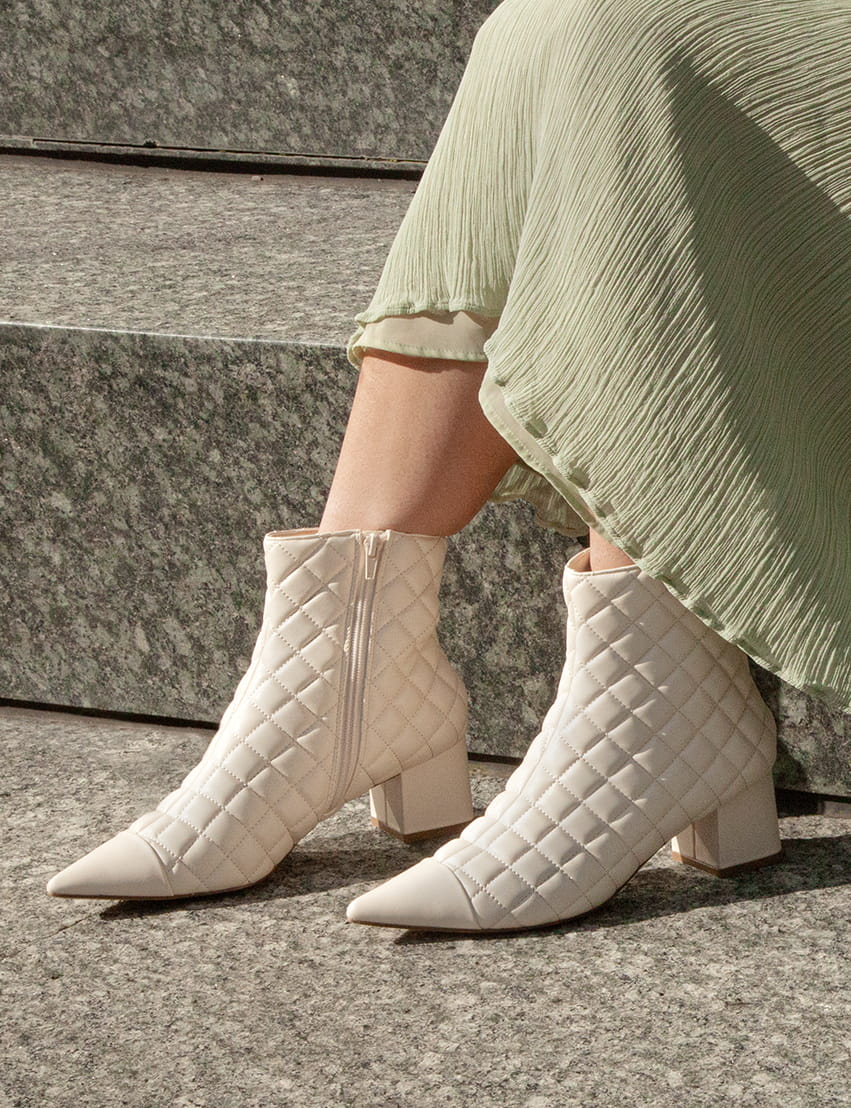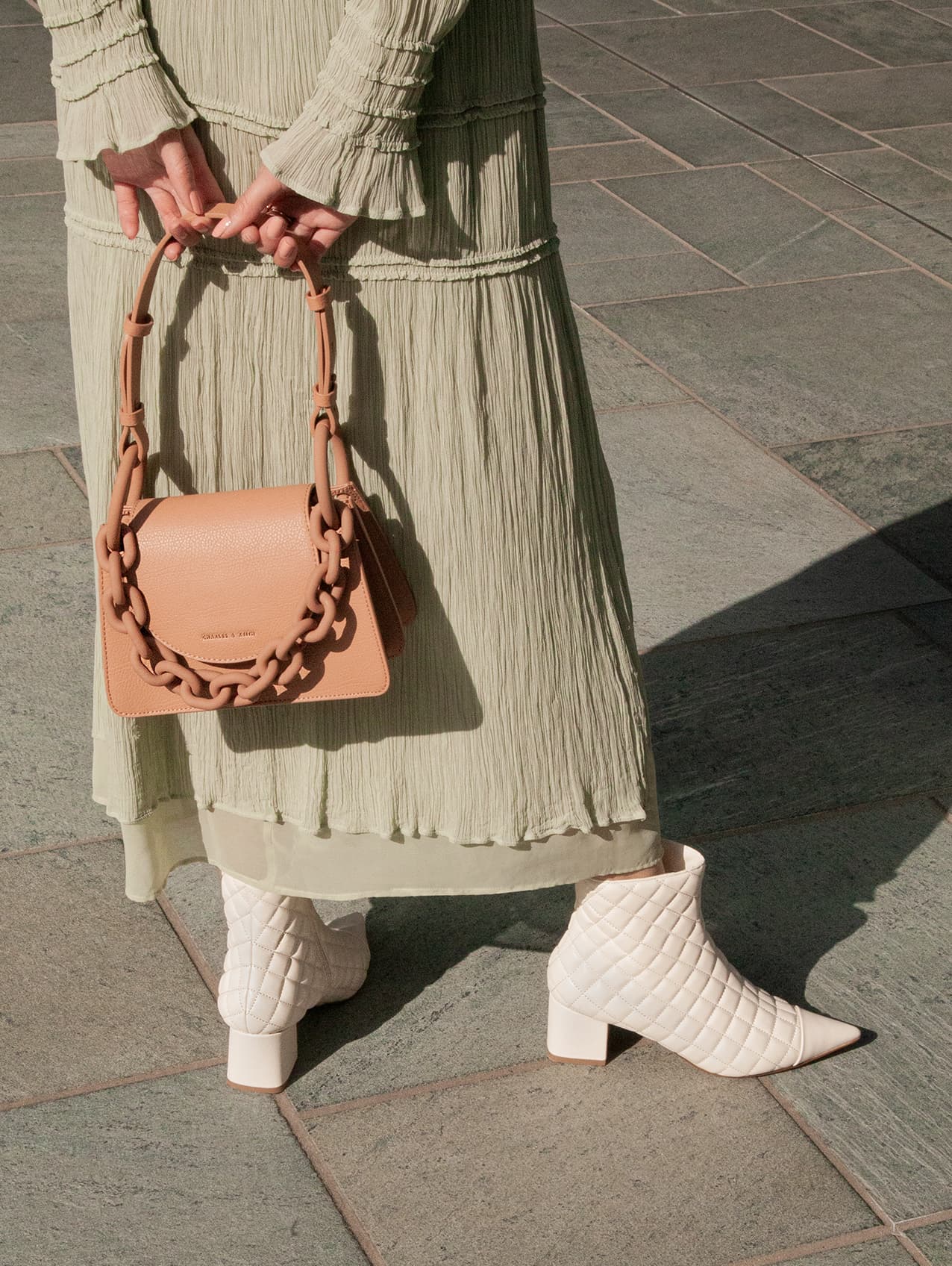 No matter the season, neutral-toned accessories will always be in style. As temperatures rise, stay effortlessly chic in a pair of ankle boots – the perfect transeasonal footwear – and our chunky chain-link shoulder bag.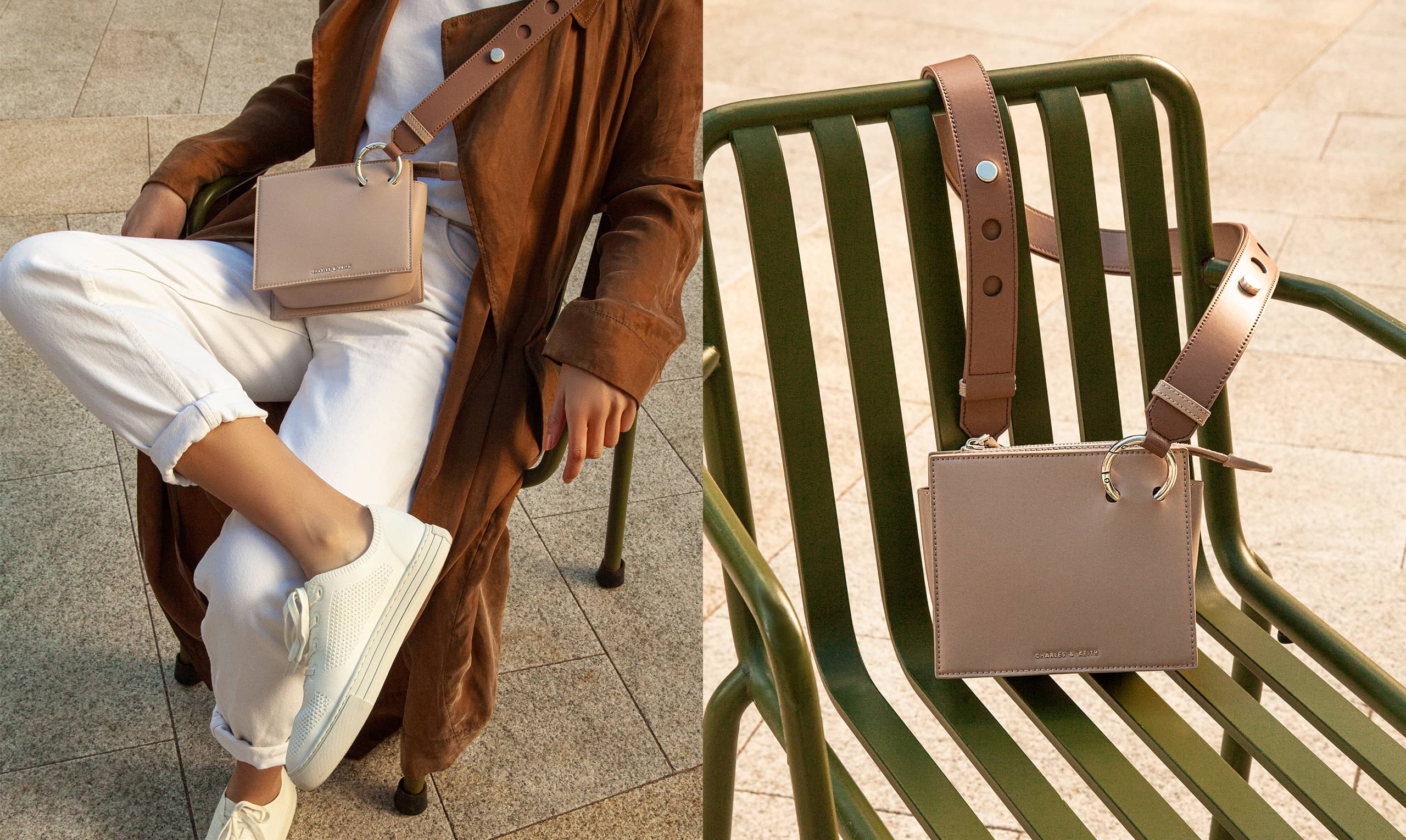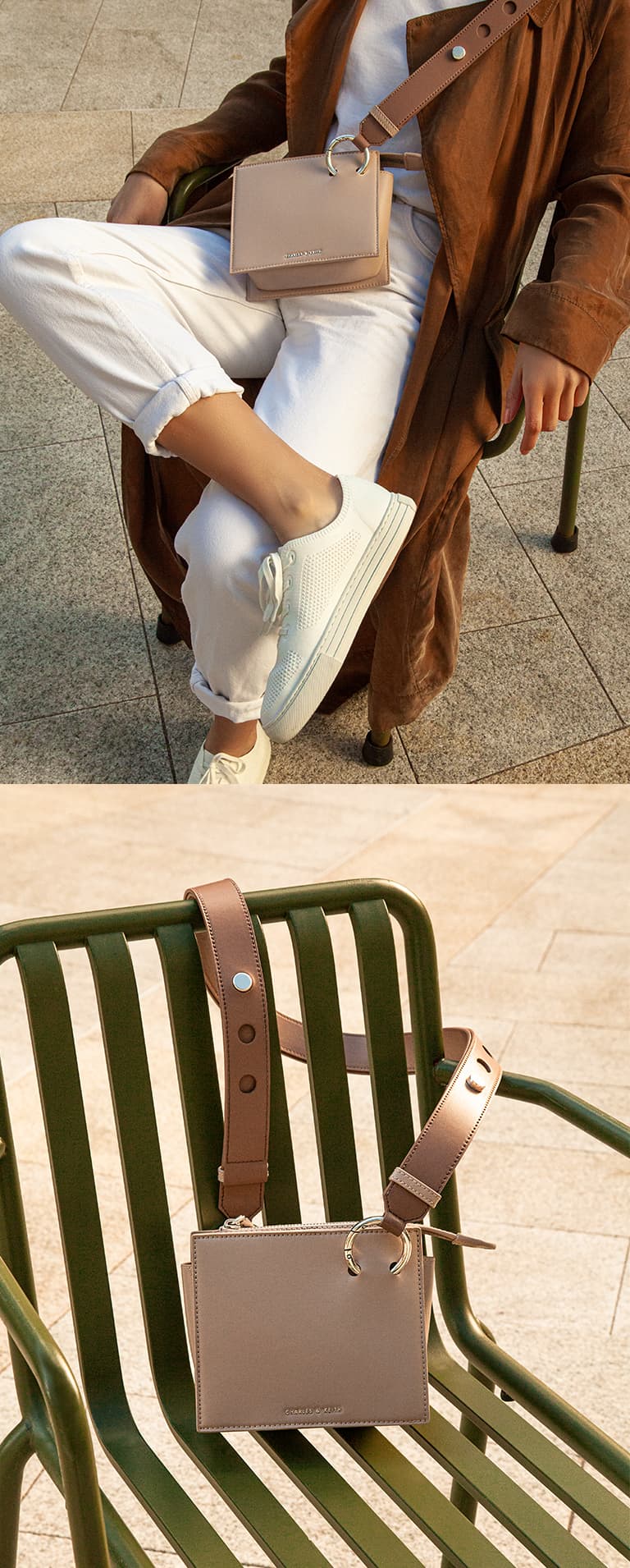 Classic white sneakers will always look chic. A timeless staple that should be in every woman's shoe collection, you can count on them to keep you comfortable even as it gets warmer outside. Together with our modern crossbody bag, they create a sleek laid-back look.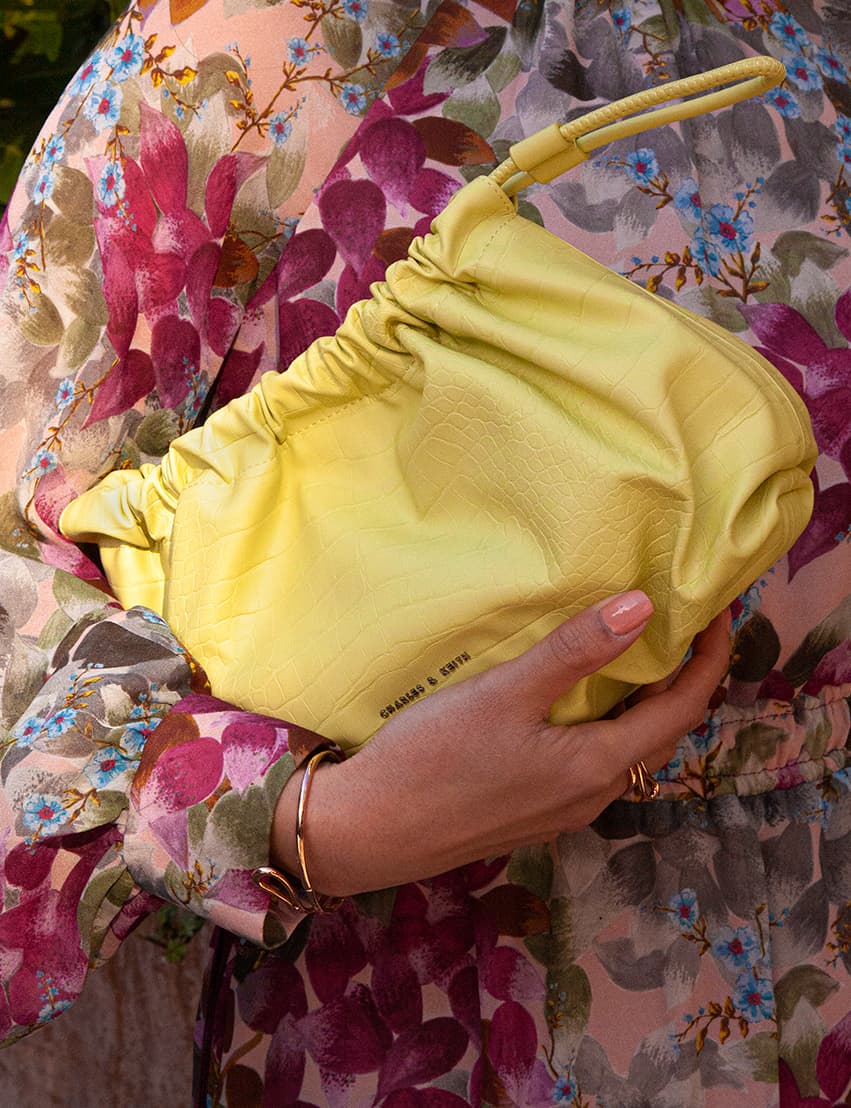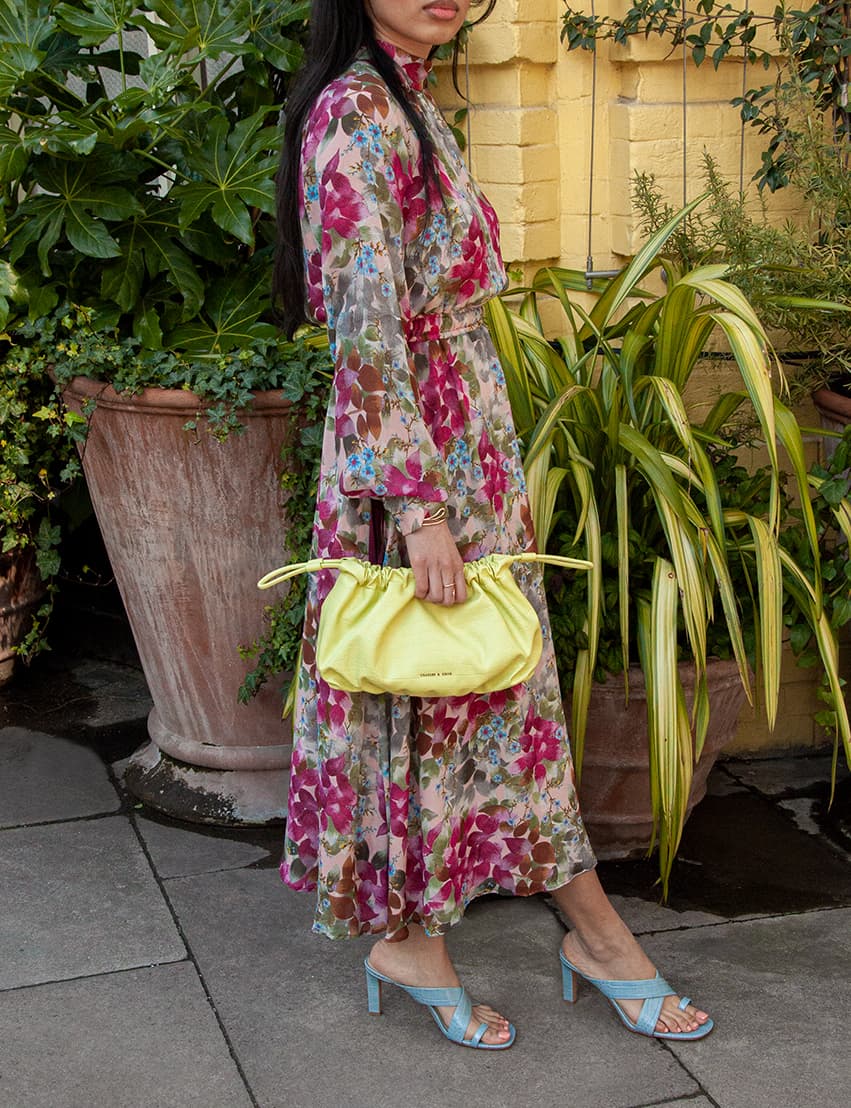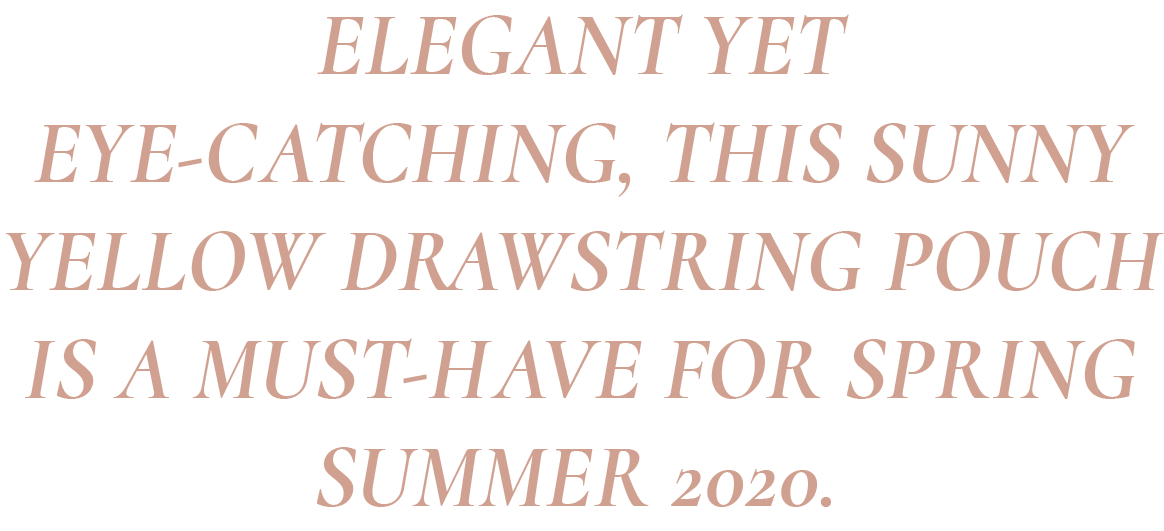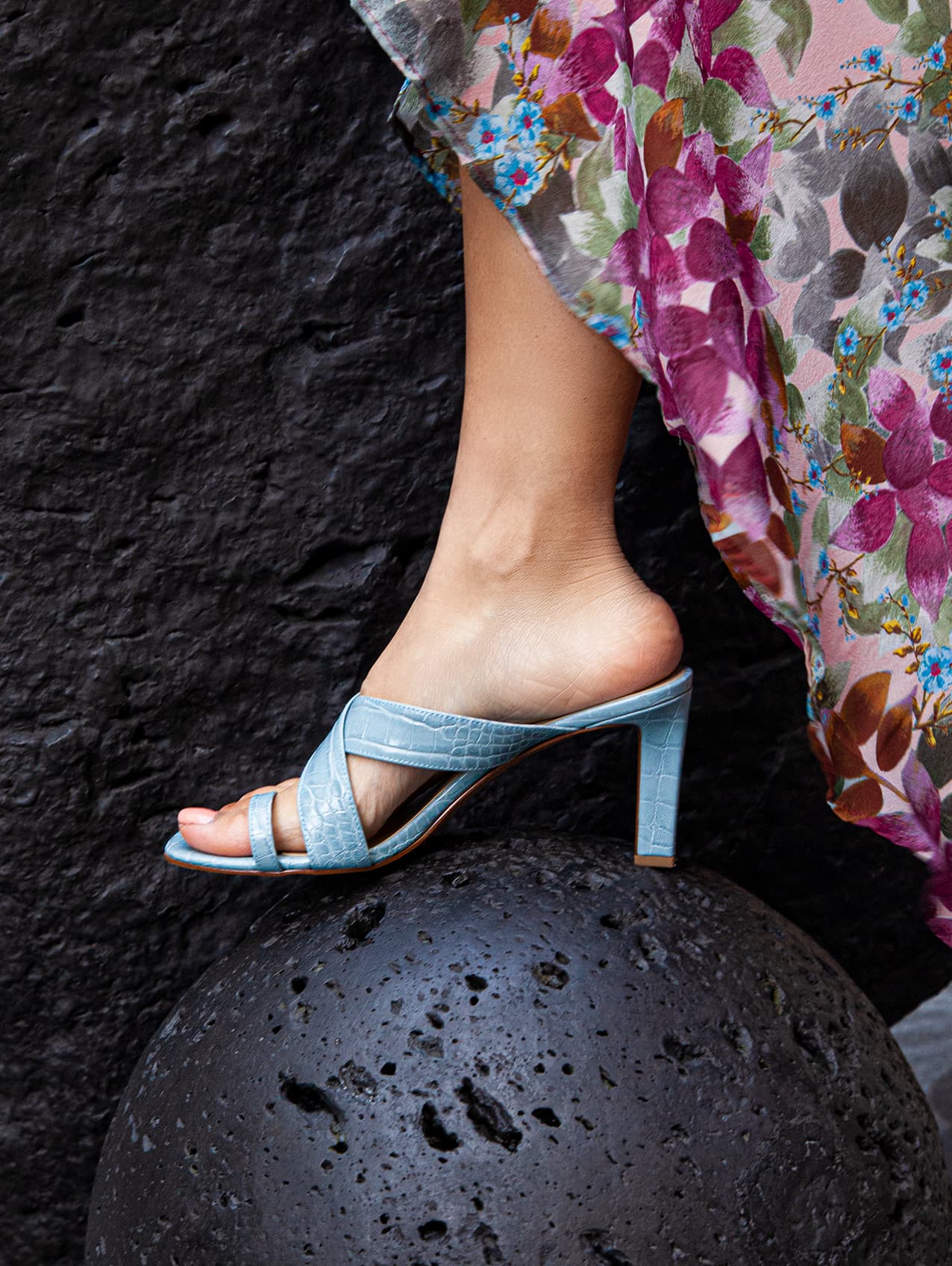 Mark the approach of summer with a pair of '90s-inspired toe loop sandals. Featuring croc print in lovely sky blue, they are a bold and delightful way to inject some colour into your wardrobe. They go exceptionally well with floral dresses, an emerging trend this season.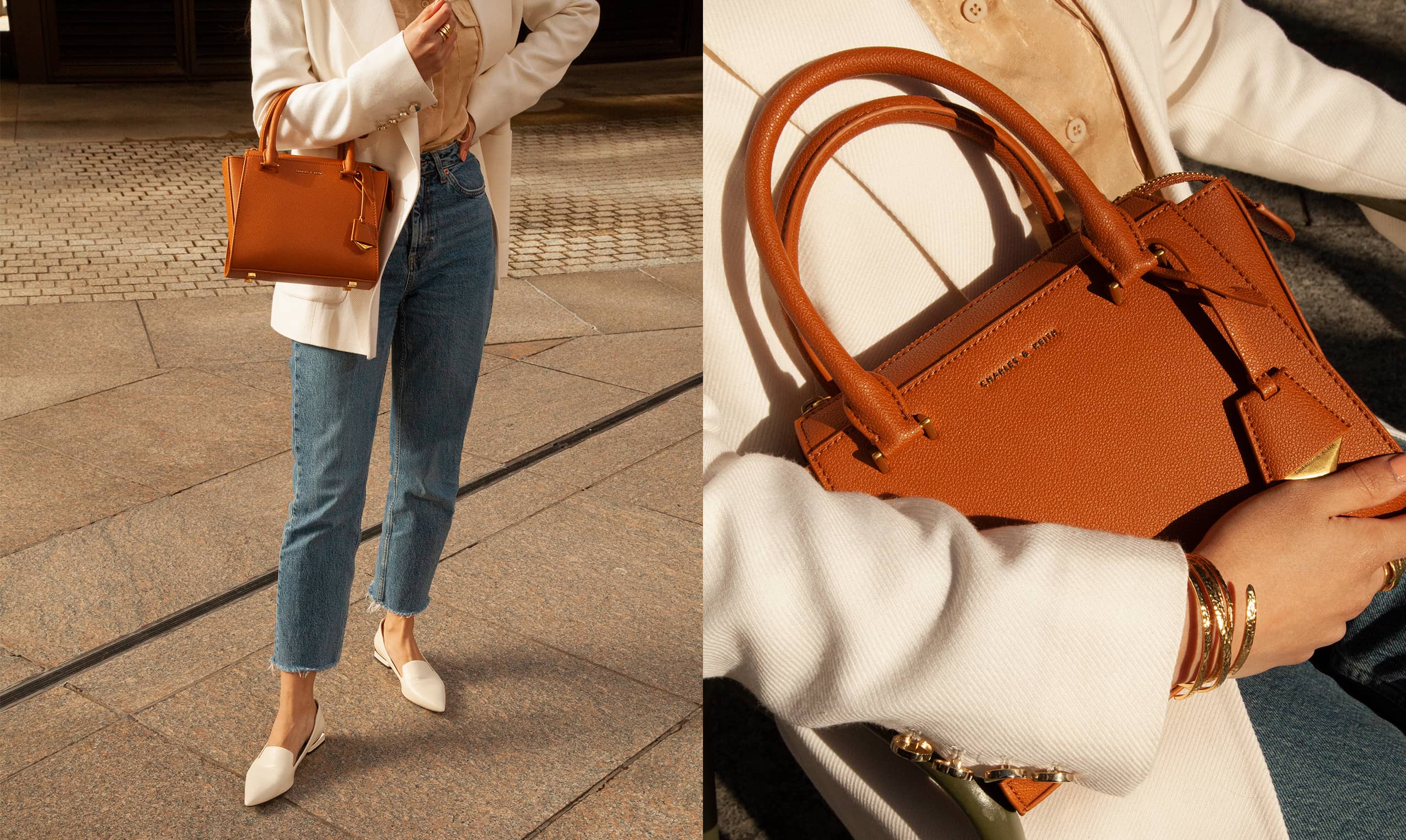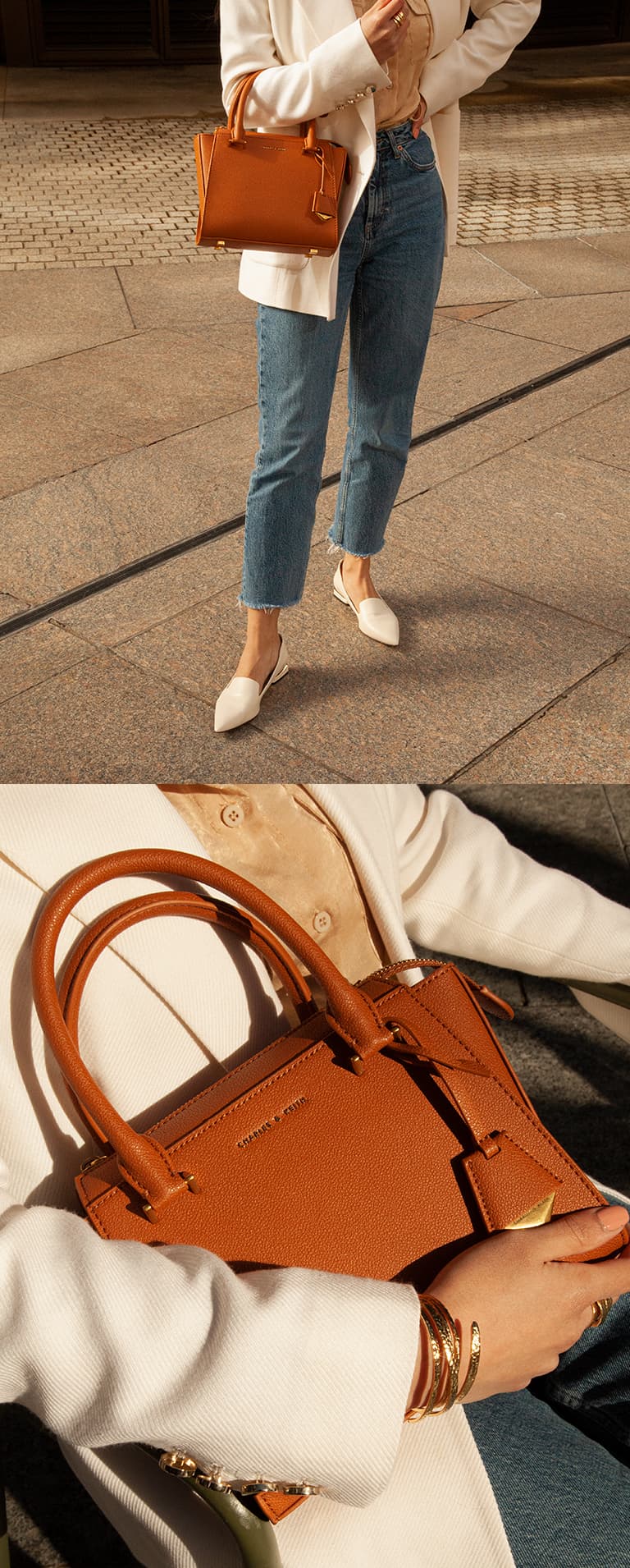 Classics with a twist will keep your transeasonal outfits interesting. From our loafers' sleek metallic accents to the eye-catching clochette of our structured top handle bag, these small but rich details make the segue from winter to summer as seamless as it is stylish.